Halloween's Jamie Lee Curtis: If Michael Can Wear A Mask, So Can You
Halloween franchise icon Jamie Lee Curtis has a message for not only the residents of L.A County, but the country and world itself. If Michael Myers can wear a mask, so can you. The star took to Twitter to share the message and pic of herself wearing a mask. "One person I am thinking about wears a mask to terrify people (me ESPECIALLY)" Curtis joked, before listing a few statistics about the spread of COVID-19 and saying herself and Michael agree on one thing: Put on a mask. You can see the Queen of Halloween's tweet down below.
Still Waiting For That Halloween Kills Trailer
Recently Blumhouse producer Jason Blum was asked about the long delayed trailer for the franchises next installment, Halloween Kills: "The reason [a trailer] hasn't come out yet is because we don't know what the world is going to look like in October. Right now, we're still planning on releasing the movie in October, but if there's no way to release it [theatrically], then we're not sure. So we're not going to release the trailer until we really are very sure when people are going to get to see the movie. So that's the hold-up. But we have a great trailer and a great movie, and I can't wait for everybody to see it."
"It's always great, and there's so much love for the franchise. John Carpenter's idea was such a great idea, and it's amazing it's still going on. David Gordon Green's interpretation of the movie with what he did on the first Halloween that we did, I'm really proud of it. I think he walked the perfect line of bringing enough back of what the original Halloween felt like but also making it new, so it was a discovery and worth seeing, and I think he does that again on our second film."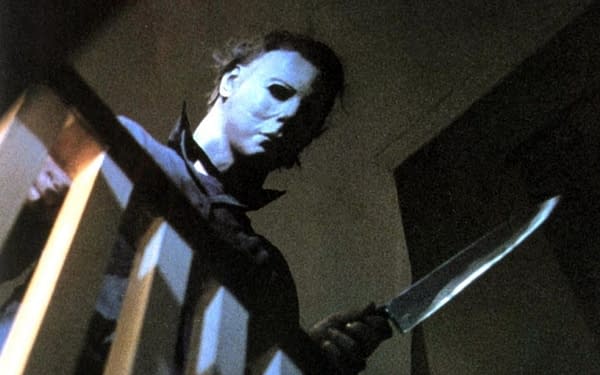 Like anyone else who is a giant fan, I both love and hate this answer. I am dying for some footage from the film, as I loved the version of Michael we got in the 2018 film. He was like a shark, just mindlessly attacking with no remorse, just going from one person to the next. It was precisely what it needed to be. Here's hoping that they continue that momentum with Halloween Kills.