"Halloween Kills" Wraps Filming and Reveals First Footage
The 2020 film Halloween Kills has officially wrapped filming just days after revealing the first look at the return of Michael Myers. Despite the lack of knowledge about the premise of the film, the upcoming installment does reveal a few interesting tidbits about Halloween Kills and a vague idea of where the horror revival could go next.
On Halloween, star Jamie Lee Curtis shared a video of some behind the scenes footage of the upcoming sequel which is something we craved on the holiday inspiring the film. Curtis' message of "Happy Halloween" came with a minute-long cut of footage including director David Gordon Green behind the camera. The clip also showcases an injured Laurie Strode (post-Halloween 2018) her daughter at her bedside on the same night, leading us to believe Laurie is going to require some essential recovery time from the battle.
In what (could) be a time-leap, we see other flashes such as the youngest Strode toting a shotgun and a woman in a nurse costume firing at Michael. At the same time, it appears that Michael grabs Lindsey Wallace who was one of two children Laurie babysat in the original Halloween. Halloween Kills will feature Kyle Richards as the original Lindsey and Anthony Michael Hall will be taking over the role of the other child, Tommy Doyle, as seen in the clip.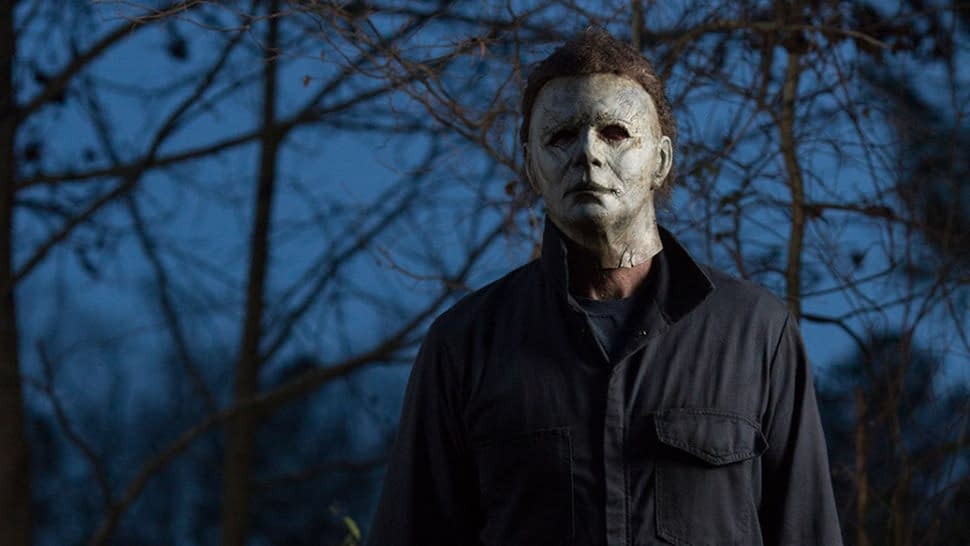 The next Halloween film will additionally include other survivors who have come into contact with the masked killer, making us wonder if these survivors could be coming together with a common goal to stop the evil force of nature. Because of the fast filming schedule and Curtis wrapping quickly, people have speculated that the scream queen may have a smaller role in this film only to return in a bigger capacity for Halloween Ends. To even have Laurie back on-screen with Curtis bringing the survivor to life is already so satisfying, that as long as she's safe we'll take whatever they throw at us.
Halloween Kills will arrive in theatres next year, so you can guarantee we'll be analyzing every new scene, snippet or plot info we can attain to hold us over until next Halloween.
Are you excited for the return of Michael Myers?