Hardys Sign With Ring Of Honor, Win Tag Team Titles, Won't Return To WWE (Yet)
According to Dave Meltzer's Wrestling Observer Radio, Matt and Jeff Hardy are not returning to WWE as they've signed with Ring of Honor. Meltzer claims that the deal is "long term," extending beyond the previous limit on Hardys booking that would have allowed for a post-Wrestlemania return. The deal reportedly gives the Hardys creative control over their characters and the ability to freely do indie bookings, two of the sticking points that reportedly caused their deal with TNA to fall apart.
The Hardys appeared over the weekend at ROH's Manhattan Mayhem event, challenging ROH Tag Team Champions The Young Bucks for an immediate tag title match and winning.
"Many people speculated that were going to sign a contract with the desolate MeekMahan," Matt Hardy told the crowd after their victory, as the crowd chanted **** TNA. "Now, myself and the nefarious Nero, we exist on the plane known as the Honorable Ring. The Bucks of Youth used to have the biggest contract in ROH history, until The Hardys signed a contract."
"This is only the beginning," Hardy continued. "We will be at the 15th anniversary Show on PPV Friday. We will be at the television tapings on Saturday We will be in Lakeland on April 1. And now, the Hardys house their talents and their vessels where the greatest wrestling in the world resides: ROH."
It's unclear exactly how long the Hardys deal is for, but fans of their BROKEN gimmick will at least get to see them continue for a little while longer before an inevitable nostalgia run in fishnet shirts in WWE.
Ring of Honor's next PPV event, 15th Anniversary, takes place this Friday, March 10, at 9PM Eastern.
---
---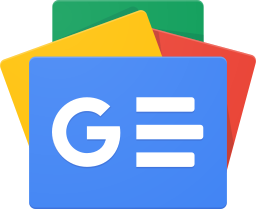 Stay up-to-date and support the site by following Bleeding Cool on Google News today!