Trailer Debuts For Comedy I Used To Go Here, On Demand August 7th
I Used to Go Here, a new comedy film from director Kris Rey and starring Gillian Jacobs, Jemaine Clement, Hannah Marks, Kate Micucci, Jorma Taccone, Josh Wiggins, and Forrest Goodluck, has debuted its trailer, and it looks great. I am a sucker for one of thee "I need to find myself" drama/comedy films, and this one looks like it could be one of the better ones in recent years. With such a talented cast as well, this one for sure needs to be on your radar. Check out the trailer for I Used To Go Here below.
I Used To Go Here Synopsis
"Following the lackluster launch of her debut novel, 35-year-old writer Kate Conklin (Gillian Jacobs) receives a welcome invitation from her former professor and old crush (Jemaine Clement) to speak at her alma mater. With her book tour canceled, and her ego deflated, Kate hopes that returning to her old college as a published author will give her the morale boost she sorely needs. Instead, she falls into a comical regression—from misadventures with eccentric twenty-year-olds to feelings of jealousy toward her former professor's new favorite student. Bittersweet emotion and awkward humor abound as Kate journeys through her past to redefine her future in this big-hearted fourth feature from writer/director Kris Rey. A Gravitas Ventures release."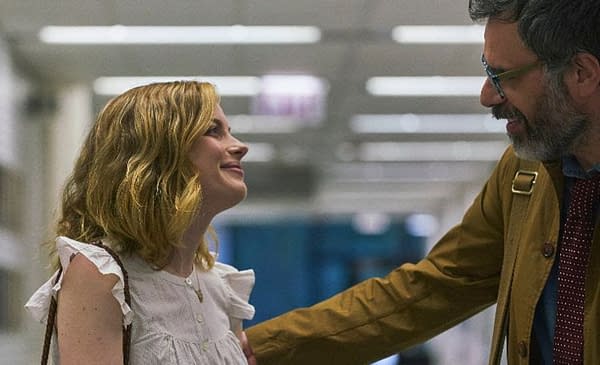 This sounds like a great little indie film. The cast is very talented, and I am especially excited to see Jacobs and Clement play off each other. They are two of the better comedic actors working today, and a pairing I wouldn't have thought of seeing together until now. Thankfully, we didn't have to wait for this film to come out for very long, as it releases on-demand on August 7th.