Indiana Jones 5 Director James Mangold Breaks Down Indy's Headspace
Indiana Jones and the Dial of Destiny director James Mangold breaks down Harrison Ford's Indy's mindset in 1969 compared to previous films.
---
Since the maligned Indiana Jones and the Kingdom of the Crystal Skull in 2008, some doubts whether we would see star Harrison Ford don the fedora and whip again. In the 15 years since the franchise, director Steven Spielberg and creator George Lucas have stepped back in favor of director James Mangold for Indiana Jones and the Dial of Destiny. Helping him write are Jez and John-Henry Butterworth marking the fifth adventure for 80-year-old Harrison Ford, and while Crystal Skull addressed Indy's older age, Mangold provided a deeper look into the character's headspace.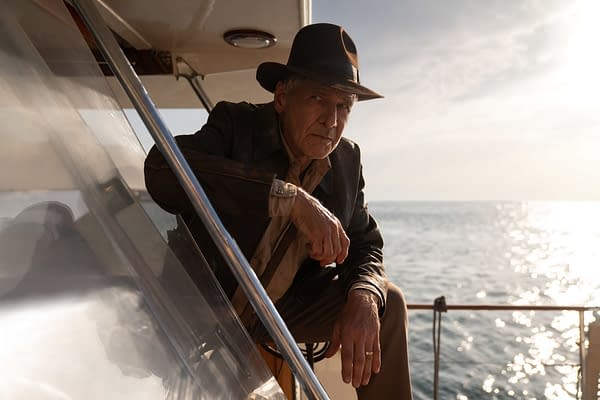 James Mangold on Harrison Ford's Final Journey as Indiana Jones
"We can't hide from where we are in our lives — none of us can — and neither can Indiana Jones," Mangold told The Hollywood Reporter. "I wanted to follow Harrison's own lead and simply deal with it straight on. It's not just a movie about a hero in his twilight years who is called back into action. It's more than just that his bones might ache; it's that his soul might ache or that some of his optimism or sense fitting into the world might have evaporated. The mistake you can make in movies — and we've all seen movies like this — is where someone is of a ripe age, but the entire movie is continuing this charade along with them that they're not that old."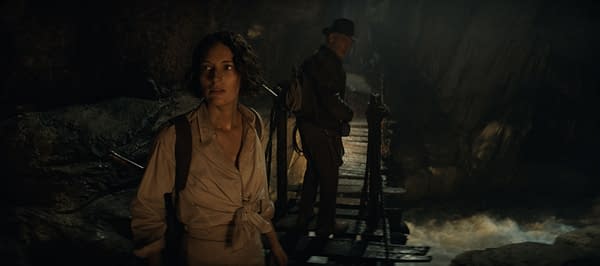 Mangold also broke down the aims of the previous films. "The first three Indiana Jones movies took place in roughly the same period," he said. "They all easily fit with the serialized, theatrical, almost screwball-action style of the movies that were being released in the period they're set in. The challenge for [director Steven Spielberg] on [Crystal Skull], and for me on this one, is: How do you move forward into new decades where the world is no longer seen in such clear demarcations of black and white and good and evil? Where the whole concept of raiding tombs and fighting over relics is looked at in a different way? It's not about changing the story but allowing the character to experience how the world has changed around him."
For more on how Mangold plans to blur the lines of good and evil in his film set in 1969, why he decided to use de-aging technology on Ford, and the presence he continues to bring to the franchise, you can check out the rest of the interview here. Indiana Jones and the Dial of Destiny, which also stars Phoebe Waller-Bridge, Mads Mikkelsen, Boyd Holbrook, Antonio Banderas, Toby Jones, and John Rhys-Davies, comes to theaters on June 30.