Posted in: Interview, Movies | Tagged: Deep Space Nine, ds9, Fathom Events, Ira Steven Behr, Shout Entertainment, Shout! Factory, star trek, star trek: deep space nine, What We Left Behind
---
Ira Steven Behr Chats 'Star Trek: Deep Space Nine', 'What We Left Behind' Documentary
As a longtime Star Trek: Deep Space Nine fan, this has been a super surreal week of work interviews, readers. Seriously. You can kind of sort of get the impression of fulfilling a fangirl's dream when I got to speak with Nana Visitor, who played Major Kira Nerys on the third live-action Star Trek series (which you can read here), Armin Shimerman who played Ferengi bartender Quark (which you can read here), Andrew Robinson who played Cardassian tailor and spymaster Elim Garak (which you can read here), Chase Masterson who played Leeta (which you can read here), Jeffrey Combs who played NUMEROUS characters, Kai De Mello-Folsom executive producer for the doc as well as For the Love of Spock, and showrunner/producer Ira Steven Behr.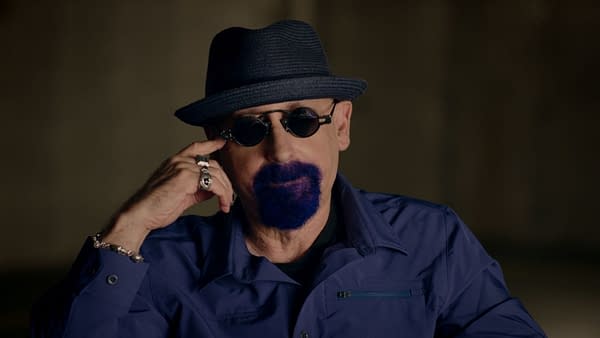 The DS9 family granted some interviews to chat about the upcoming long-gestating documentary, What We Left Behind, which will have a theatrical release on Monday May 13th thanks to Fathom Events and SHOUT! Studios, the latter holding the worldwide distribution rights for the incredible doc.
[This interview has been edited for clarity, and attempts to lessen the fangirl reactions.]
Mab: I have been waiting to talk to you for some damn long, this is super incredibly exciting for me. Growing up, Deep Space Nine was (and still is) my favorite Trek. You gave me some of the most amazing characters, female, male, humans and aliens.
Ira: Well you were the person we were making it for, so thank you for saying that.
Mab: This doc had such an evolution from when it first was talked about, what was the thought process on how it became what it is now?
Ira: The major thing I had to do was to OWN it. We started in 2013, as a one-hour, and did not do the IndieGoGo campaign until 2017. We were working on it for quite awhile before it became what it became. Basically I had to decide this was going to be a doc I was doing, that I wasn't just along for the ride or a part of another person's team. That the team was looking to me, to give them a direction of which to go. I had pushed that away for much of the process, because it wasn't something I took as seriously. I thought it was a fun thing I was doing that wasn't my day job. It became clear, as the guys told me from the very beginning, that the doc would depend on what I wanted it to be, and where I wanted to take it. I kept saying that wasn't the case, it was going to be an objective doc, but then of course it did become about me and how I'm experiencing meeting all these people again and conducting these interviews. It's really about owning the goddamn thing, and seeing it through to the end.
Mab: Where in the process did the idea to pitch the season 8 episode come in?
Ira: It was early on, in 2012. Back when it was still an hour long. Shortly after that, I was off doing Outlander and going to Scotland, so it wasn't a full-time gig. And Avery [Brooks] was saying to me back then, that he didn't want to be involved, but not to make it a talking heads documentary. It needed to be more interesting than that, come up with stuff. So I came up with the idea of getting the [writer's] room back together to break the first episode of season 8.
At the time, it was insane to even contemplate doing that, because it was only an hour long! How much time would we have had? Right now, it's 20 minutes of screentime for the pitch, I don't know what I was thinking with an hour long. Thank God we ended up doing the IndieGoGo campaign and it turning into a feature.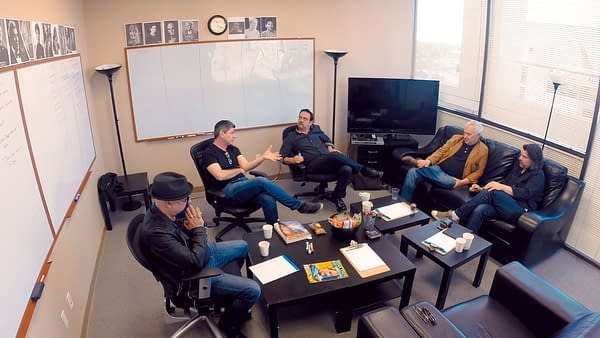 Mab: It seemed like the writer's room segment ran pretty well. And/or, your editor did a fabulous job of cutting that sequence. What was it like going back into the room with them on this project again?
Ira: I knew once we got back into the room, it'd all be fine and dandy, and we'd have a great day of doing it. That was never an issue. There was a time element involved, we only had one day. We'd never gotten through a story like that in a day, it was asking a lot.
As with everything in a documentary, that scene was a total lie. You never break stories in linear fashion. There were things said at the end of the segment which I said at the beginning of the day, in the morning. But if we had cut it in the linear way we did it, it would have been incomprehensible to the audience.
I've said since the beginning, I'd like to put out the entire five-hour whatever it is as a special disc, for people who really want to see what it's like to be a in a writer's room. With all the dead ends and the laughs and the off topic things and going down blind alleys and being unable to work our way out of while finding something someone falls in love with and having to talk them out of it because it just doesn't work…that's the real writer's room. This makes us all look like geniuses.
Mab: Was everyone you approached willing to be a part of the doc or was it more a pulling teeth thing to get people together?
Ira: Most were very easy to get, others were a little difficult, and there were certain people who said they wanted to do it but then didn't for whatever reasons. And then there were some people who were asked, not by me, and that's why we never got them. If I had to do it all over again, I would have made ALL the calls myself and maybe we would have gotten some different answers.
Mab: What is the one thing you'd say to someone just coming to the series now, for the first time? My example is I have a 13-year old daughter who just watched the documentary with me. She knows DS9 is my favorite Trek, and now she's super interested in watching the series with me.
Ira: Leave your expectations at the door. And be open to the show that will take you to places you did not expect to be taken to, and the show will go places you didn't expect it to go to, and that's not a bad thing. Keep an open mind, that's what I would say to anyone of any age who would check out the show.
***
Thank you again x1000000 to Shout for organizing the interview, and to Mr. Behr for his time.
What We Left Behind hits theaters for one night only on Monday May 13th through Fathom Events.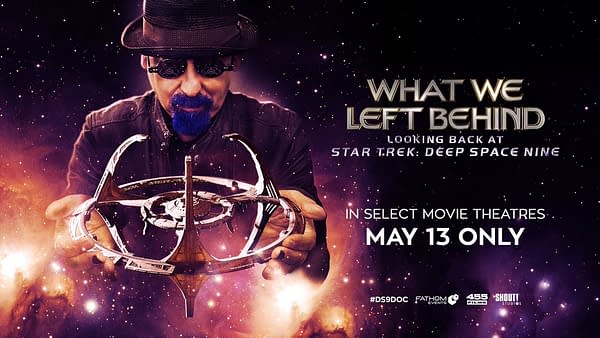 ---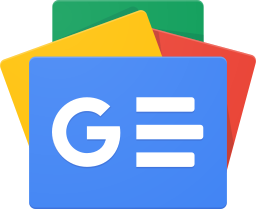 Stay up-to-date and support the site by following Bleeding Cool on Google News today!