James Dean War Film Directors Also Wanted to Bring Back Elvis
James Dean was not the only deceased actor directors Anton Ernst and Tati Golykh wanted to bring back to life via CGI. No, for their Vietnam war set film Finding Jack, they also wanted to add Elvis Presley. The directors approached the late singer's estate about him appearing in the film, but were turned down. They also had an idea to bring back a "young Paul Newman" in the lead role instead of James Dean. This all started because the "A-listers" approached had scheduling conflicts.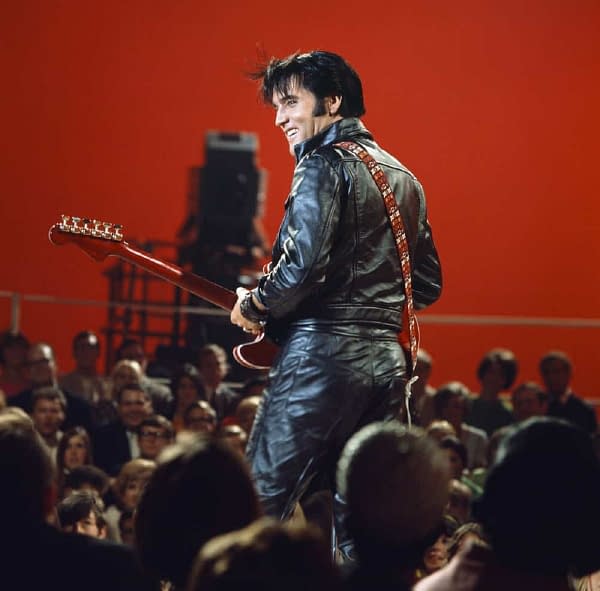 "We don't want this to become a spectacle — more than it already is," he says, describing the reactions to Dean's posthumous casting as "nuts, just nuts."

Given the blowback over exhuming a legend, finding a co-star for Dean (whose character has "significant "significant" screen time) might prove challenging.

"But it's a good challenge: Can they outshine James Dean?" says Ernst. "You're going to need someone with big balls."
There are tons of stupid ideas that float around Hollywood every single day. This one however, is not only a bad idea, it feels downright creepy. While not unprecedented, as Rogue One: A Star Wars Story brought back Peter Cushing with his estates blessing, that was important to the story of that film, due to the time period and subject matter taking place. This screams publicity stunt, and it feels icky. I beg of you Hollywood: do not go down this road and make this not happen somehow. Chris Evans is right– this is a terrible idea. Kudos to the Elvis estate for saying no (even though they let him appear in Blade Runner 2049). Let those who have passed rest.
No word on a release date for this travesty, hopefully we never see one.
First seen on Hollywood Reporter