Suicide Squad director James Gunn took to Twitter this week to declare that filming with several of Suicide Squad's stars had wrapped, along with the movie's time filming in Panama.
That's a wrap on our time in #Panama. #TheSuicideSquad isn't quite done shooting but we're approaching the finish line and we did wrap some key cast members this week – @oisocesoj, @MelchiorDaniela, and @steveagee.… https://t.co/yFTjqT8ZNm

— James Gunn (@JamesGunn) February 22, 2020
But if Gunn is done filming with those characters, does that mean they've been killed off?
Wait. Does that mean some cast members don't make it to the end?

— Richard Edwards (@Bowshaw65) February 22, 2020
Well, as Gunn explains, movies don't typically film that way. The scenes are filmed out of order from how they will appear in the film, organized in such a way as to make the actual filming logistically easier. So, no, this doesn't mean those characters died…
Well a lot of cast members don't make it to the end. This is #TheSuicideSquad. But we don't shoot in order and the ending has already been shot, so you'll have to wait to see who survives… #dontgettooattached https://t.co/YijJFGnVnY

— James Gunn (@JamesGunn) February 22, 2020
…but it doesn't mean they didn't either. Because Gunn also explained how Suicide Squad works: don't get attached.
And Gunn will have no shortage of options for who to kill off considering the movie's gigantic cast, including Margot Robbie, Taika Waititi, Viola Davis, Jai Courtney, Joel Kinnaman, David Dastmalchian, Steve Agee, Daniela Melichior, John Cena, Flula Borg, Nathan Fillion, Mayling Ng, Pete Davidson, Sean Gunn, Joaquin Cosio, Juan Diego Botto, Storm Reid, Taika Waititi, Alice Braga, Tinashe Kajese, Peter Capaldi, Julio Ruiz, Jennifer Holland, Idris Elba, and Michael Rooker. The movie is set to hit theaters in August, 2021.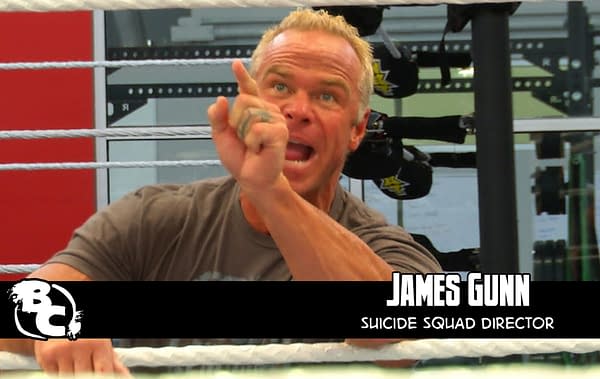 Enjoyed this article? Share it!