Watch Jaws With Kevin Smith During A Twitter Watch Party Saturday
Jaws is celebrating its 45th anniversary this summer, and to help celebrate; you can watch it along with Kevin Smith. The Clerks director will tweet along with people at home watching the Steven Spielberg classic this Saturday, starting at 1 PM PST. You can spend your afternoon watching one of the all-time classic films with one of geekdom's favorite directors. Jaws fans can tweet along with the director using the hashtag #JawsAtHome. This is all in celebration of the film making its debut on 4k Blu-ray, which is now available everywhere. It is a beautiful transfer, so make sure to pick up a copy before Saturday.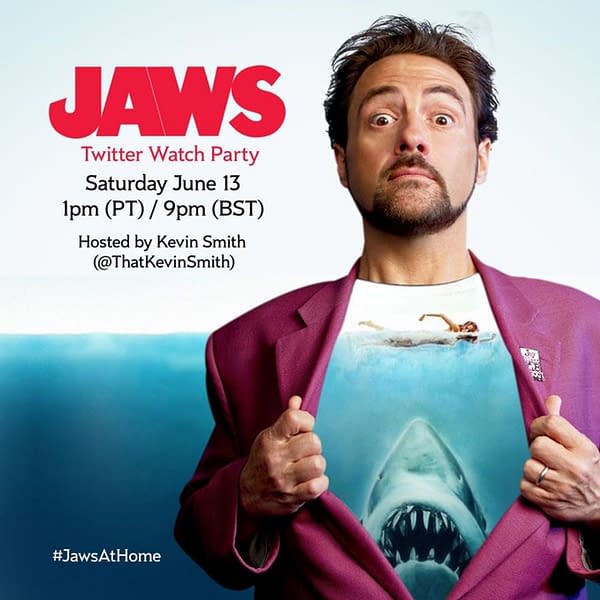 Jaws 4k Blu-ray Special Features
The disc includes tons of special features, a 44-page book, tons of behind the scenes looks, and more. The three documentaries featured on the disc will look at the making of the film, the impact the film made on not just the film industry, but society as a whole, and what went into restoring the film for this release. Deleted scenes, outtakes, storyboards, trailers, and more are also included. The 44-page book contains photos and storyboards from the archives. The full features list is below.
BONUS FEATURES ON 4K ULTRA HD and BLU-RAYTM:
The Making of JAWS
The Shark Is Still Working: The Impact & Legacy of JAWS
JAWS: The Restoration
Deleted Scenes and Outtakes
From the Set
Theatrical Trailer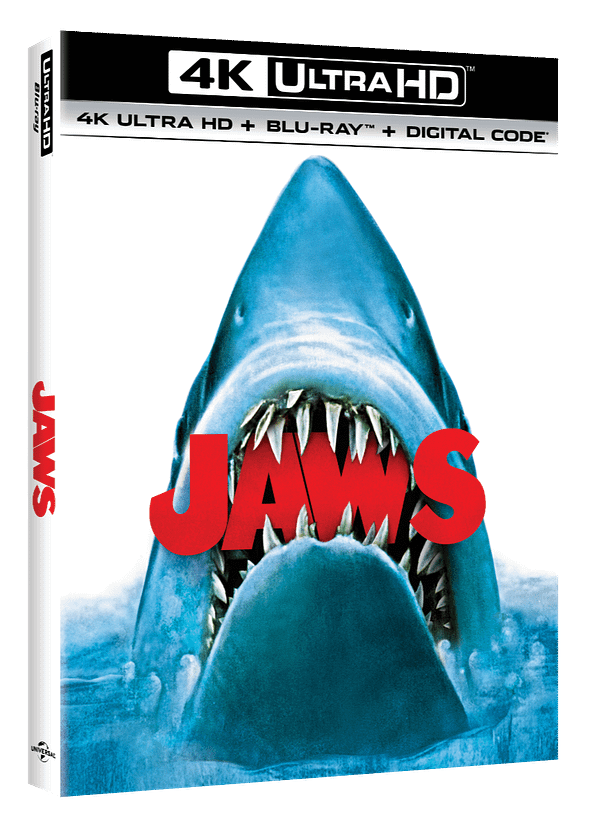 ADDITIONAL BONUS FEATURES On BLU-RAYTM:
Storyboards
Production Photos
Marketing JAWS
JAWS Phenomenon
This could be a ton of fun, and hell, even if you have no desire to tweet along with Kevin Smith, just go get this and watch it anyway. This is a film that should already be in your collection, to begin with in the first place.