Obsessed with Cake, John Cena's Dad Says Woken Matt Hardy Sucks
John Cena's dad, John Cena Sr., is back at it again, talking trash about WWE wrestlers. Cena was interviewed (by his own website) once again, and this time, instead of running down Jinder Mahal, Charlotte Flair, and Alexa Bliss, his rage was focused on one single talent: Matt Hardy.
Hardy recently won back the right to use his "Broken" gimmick in WWE, though he has to refer to it as "Woken" instead, presumably so that WWE can own the trademarks. What's the Broken/Woken gimmick all about? It's best just to see it for yourself:
However, Cena doesn't think the gimmick has a chance in hell of making a lasting impact on WWE.
"Been there. Done that. Let's move on," Cena said in the interview, which was transcribed by Wrestling Inc. "It might start a little bit of a fire in WWE, I give it 30 days, 45 days, before it gets watered on, and the 'Woken' becomes broken."
"Here's the thing," Cena continued, comparing Hardy's gimmick to a piece of cake that's too delicious. "Everybody wanted more frosting on the cake. Finally, Vince [McMahon], WWE, the writers go, 'Okay, we're gonna give you more frosting on the cake,' and what's the first thing that happens when you first bite the cake? 'Too [much] sweetness, too much frosting on the cake. I don't like it!' And that's exactly what's gonna to happen. I make the prediction here and now, the 'Woken' is gonna be broken."
Though the Broken gimmick revitalized Hardy's career and was the primary reason anyone wanted to see him actually make a WWE return, Cena thinks it's too late and that Hardy should strive to innovate, not relive past glory. And also, more about that god damn cake.
"I think Matt has kind of made a mistake, because what worked before, might not necessarily work again," Cena said. "And the fans were so agitated by Impact Wrestling and what's been done, it's kind of like, they've heard so much about it now, it's kind of sour. It's more frosting on the cake, but it's too sweet."
Somebody get John Cena Sr. a decent piece of freaking cake before he goes off on more wrestlers! ---
---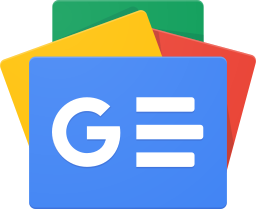 Stay up-to-date and support the site by following Bleeding Cool on Google News today!