Josh Brolin Asks The Russo Brothers 'Avengers: Endgame' Questions from the Set of 'Dune'
Press junkets are an exhausting thing for talent and reporters alike, and when you're part of the Marvel Studios machine, we have to imagine it's 10x more stressful. That said, it does seem like The Russo Brothers Joe and Anthony have this part of the film industry down to a science, and occasionally appear to *gasp* enjoy themselves during interviews?!
This was the case while the pair spoke to Fox 5 (DC branch) during a recent chat, where reporter Kevin McCarthy shared some questions from "someone on the internet" named….Josh Brolin.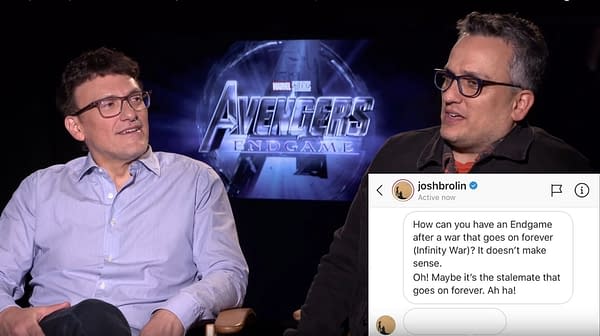 "I've got a question here from a Josh…Brolin, who's currently in Akavar Jordan filming Dune," McCarthy says. "This is a real question, he sent me this today."
The question from Brolin to The Russos reads:
"How can you have an Endgame after a war that goes on forever (Infinity War)? It doesn't make sense. Oh! Maybe it's the stalemate that goes on forever. Ah ha!"
The brothers laugh, with Anthony stating "Brolin is amazing."
"I mean, it's, emotionally an infinity war. It feels like it's forever, it's a metaphoric title, it's not a literal title," Joe adds.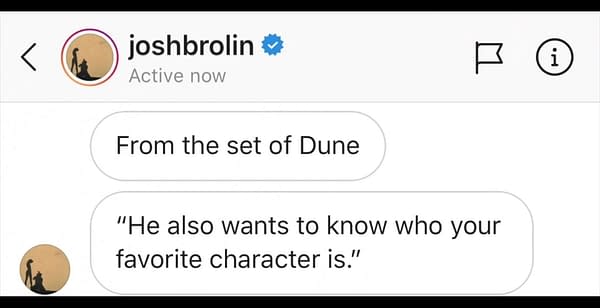 "Oh, he also wants to know who your favorite character is in the MCU," McCarthy continues.
The Brothers agree: "Oh it's have to be Thanos."
As you know, we here at Bleeding Cool (specifically Mab) cannot WAIT for Denis Villeneuve's Dune adaptation for Legendary and Warner Bros. Pictures, which features Josh Brolin as Gurney Halleck. He's actually given us our first look at the filming location in Wadi Rum, right outside the world heritage historical site of Petra.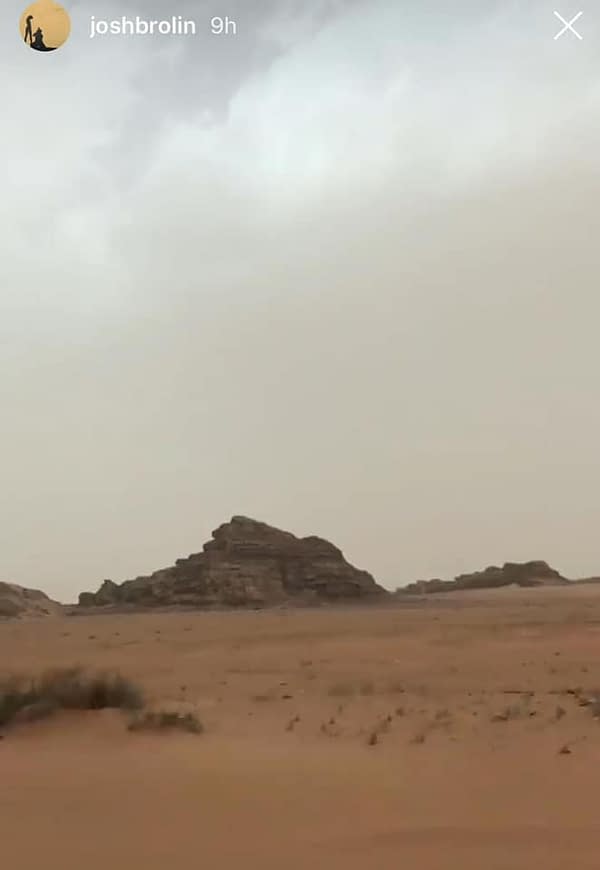 Anyhow- Brolin as Thanos will return for the 22nd Marvel Cinematic Universe film in Avengers: Endgame, due to hit theaters on April 26th 2019.