If we've said it once, we've said it a million times: LONG LIVE PRACTICAL EFFECTS IN FILM! It makes perfect sense that Lionsgate would try to preserve the long-standing tradition of celebrating the art of practical effects with their upcoming Hellboy movie, and this new behind-the-scenes featurette showcases that.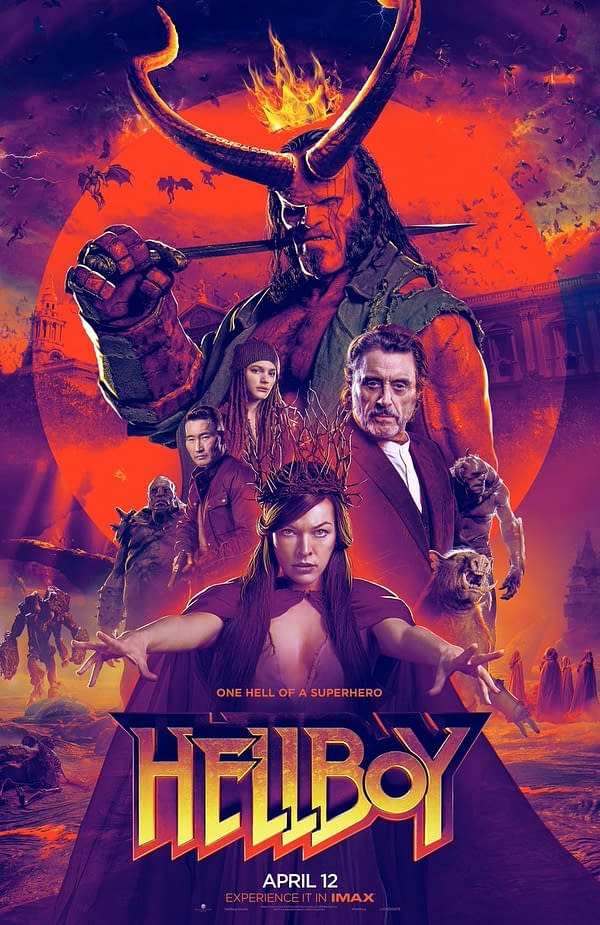 Released this morning by iTunes (of all things) and later the official Hellboy Twitter account, this short snippet really gives us an idea of what we'll be getting when Big Red and the BPRD hit theaters later this year:
David Harbour stars as Big Red, Milla Jovovich as Nimue the Blood Queen, Ian McShane as Trevor Brutteholm director of the agency and Hellboy's adoptive father, Daniel Dae Kim as Ben Daimio BPRD fellow agent, Thomas Haden Church as Lobster Johnson, and Sasha Lane as Alice Monaghan, a woman who in the comics Big Red rescued from fairies during her infancy. Neil Marshall is directing.
Hellboy hits theaters on April 12th, 2019.
Enjoyed this article? Share it!