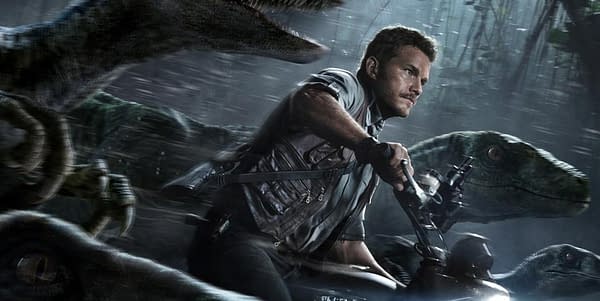 Everything coming out of Jurassic World 2 I've seen thus far, is the producers and creative talent trying to hammer home that the next film is going to be spookier.
Director J.A. Bayona has echoed that in a recent interview with Efe (translated by Scified). The direcotr talked about being surprised at just how dark the film gets, promising we haven't seen anything like this from the series yet. He said:
It will be darker and scarier then the previous film.

Obviously when you have Chris Pratt it will also be very funny. But it will be darker.

It is a second step in a trilogy, and the second step is always dark as in 'The Empire Strikes back or the 'Wrath of Khan', which are the examples you always get. The film takes the story where it has never been before.

It surprised me. We are going to places where the saga has never been before, and at the same time we are paying tribute to the franchise. We will take it a step further. There are things that will happen that people are not expecting and they really are shocking.
These are strong words, but a scarier, horror movie could go a long way for the franchise. We've seen 'dinosaurs break out of park' a whole bunch now, so really taking us somewhere new with new tones sounds perfect.
Enjoyed this article? Share it!