Jurassic World: Fallen Kingdom Releases Final Trailer, Finally
After teasing fans on twitter for the better part of four days, the official Jurassic World: Fallen Kingdom twitter account has finally released what they're calling the 'final trailer' for their dino-tastic film.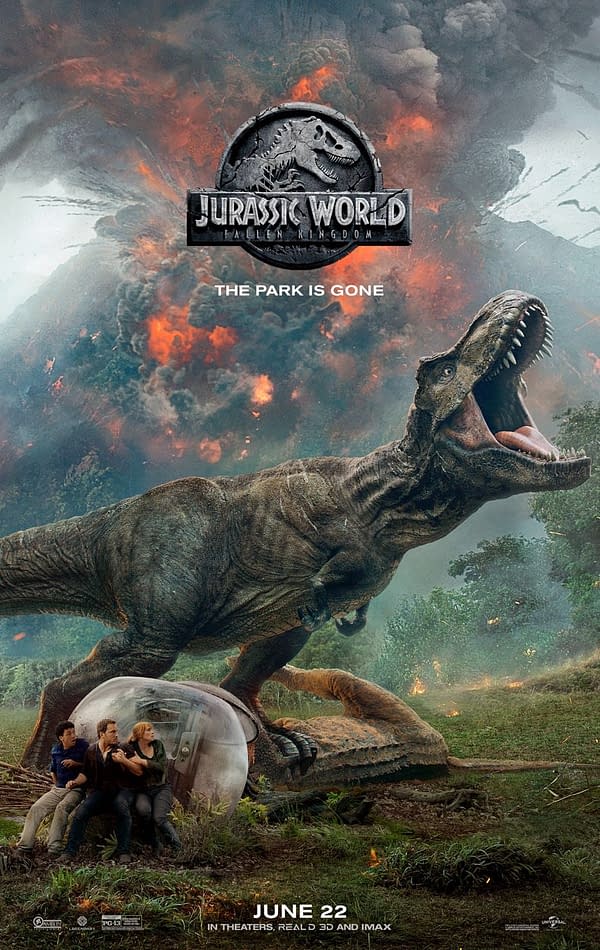 Clocking in at 2:30, it's definitely a better trailer than the LET'S SHOW EVERYTHING previous trailer. I'd go so far as to say it almost looks better (at least in trailer form) than Jurassic World did.
Here's the final:
So obviously, there's still someone with some deeeeeeep pockets who wants the dinos for some nefarious reasons, more than likely a military power who wants the Blue type raptors for soldering purposes.
We see more of Owen Grady's (Chris Pratt) humor, Claire (Bryce Dallas Howard) looks like a badass with her rifle, and Dr. Ian Malcolm (Jeff Goldblum) with the InGen tagline, "Welcome to Jurassic World".
The film will no doubt have a hefty box office return, as it seems like audiences can't get enough recycled franchises in their cinematic lives. I'm hopeful, but not really expecting much from this film.
Jurassic World: Fallen Kingdom from Legendary and Universal Pictures is written by Jurassic World's director Colin Trevorrow and co-written by Derek Connelly. It was directed by J.A. Bayona, and has a summer release date of June 22nd 2018.