The Kang Dynasty Writer Talks Kang Variants and Their Challenges
Ant-Man 3 and Avengers: The Kang Dynasty scribe Jeff Loveness recently shared a few of the obstacles that came with establishing the villain.
---
Ant-Man and The Wasp: Quantumania has been a polarizing experience for fans and critics of the lighthearted MCU staple, with the consensus that the MCU might be losing its luster. Despite that, the MCU is still far from suffering, as a bold and threatening new villain (Kang) is poised to take center stage when the Avengers lineup returns in 2025.
So now that we've finally met Kang and become aware of this army of variants that are just waiting to strike – we should probably start to wonder what challenge each version of Kang can bring to the MCU.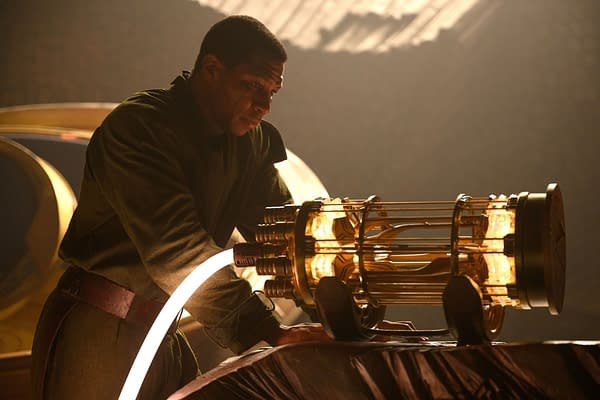 Establishing Several Powerful Kang Personas in Future MCU Films
When talking to Screen Rant about the introduction of several Kang variants and how that'll bleed into the ongoing MCU backdrop, Ant-Man and The Wasp: Quantumania and Avengers: The Kang Dynasty writer Jeff Loveness explained, "It's a balance of, 'How do you make each character different? Why are they different? What is their outlook?' Obviously, Michael Waldron did a terrific job of setting that up in Loki with He Who Remains. I kind of took that from him and did this version of Kang. And I'm doing that to myself now, 'Okay, you've had the goofy one who's been alone too long. You have the Julius Caesar version of it. [Who] beat that guy?'"
Loveness then expanded on where that sets things up for the future Kang dynamic, sharing, "That actually is a great challenge. Who was smart and ruthless enough to take out Kang the Conqueror? That makes me lean forward because we saw how bad this guy was. We saw how rough it was to beat one of these guys, and now there's a thousand of them. Best of luck to Hawkeye! I'm sure War Machine has got it handled. There's 1,000 of them, so I think we've set a good table."
Whoever finds their way into the next Avengers lineup will have quite the fight ahead of them, so Kevin Feige might want to consider a few heavy hitters to balance this one out…
Ant-Man and The Wasp: Quantumania is in theaters now, officially kicking off Quantum Realm chaos, multiversal mayhem, and Phase 5 of the MCU.