Kathleen Kennedy on What 'Star Wars: The Rise of Skywalker' Title Means [SWCC]
It wouldn't be a Star Wars film if fans weren't debating, arguing and discussing what the film's title might mean for the film. Almost immediately, everyone had a theory as to what the title could possibly mean.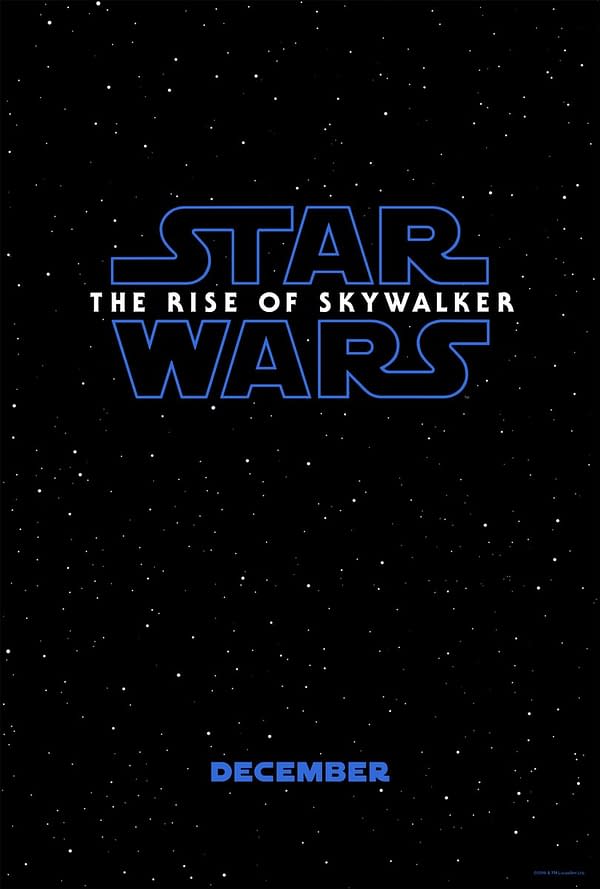 LucasFilm President Kathleen Kennedy had some thoughts on Star Wars: The Rise of Skywalker, and shared them with Kevin Polowy following the title reveal and teaser during the panel for Episode IX. (You can see the clip here.)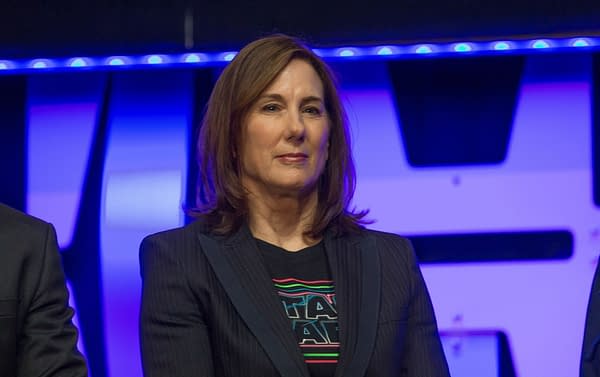 "I think 'The Rise of Skywalker', it doesn't answer anything. it's provocative, it asks questions, and it could mean a lot of different things and I think that's what was important to us. We didn't want to have a title that felt like it was telling you the story. At the same time, it needs to feel emotional, which is a challenge to try to figure out what that might be. And I think the word Skywalker, it's captured all 40 years of what's gone before.
If you missed the teaser trailer, check it out:
Kennedy later stopped by the Star Wars Live stage along with star Daisy Ridley to share their delight in the audience's reception to the title and teaser trailer. "It went way beyond anything we had imagined," Kennedy says.
What do you think- does The Rise of Skywalker accomplish the goal of encompassing the legacy of the Cosmic Conflict Saga?