Khandie Khisses Stars On The Front Of Alan Moore And Mitch Jenkins' Jimmy's End DVD/Storyboard/Script Package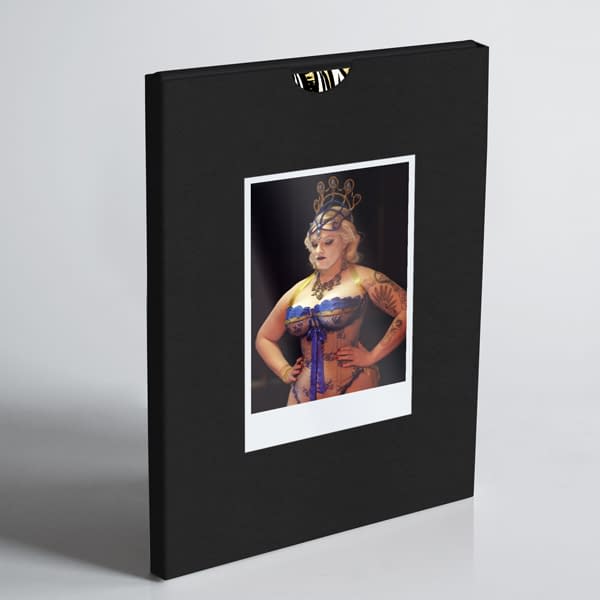 Bleeding Cool contributor and burlesque queen Khandie Khisses will be front and centre on the slipcase for Alan Moore and Mitch Jenkins' DVD and book package for their Jimmy's End films. We couldn't be more proud.
This packaging is exclusive to Kickstarter donors at the £30 level.
And hiding behind Khandie?
Why that's Mr Metterton, as played by Alan Moore in Jimmy's End and drawn by storyboard artist Kristian Hammerstad. 8" by 5½", 80 pages long, the hardback book will contain the DVD of the short films, plus extras and the screenplays and storyboards, matched to each.
Signed copies also feature a bookplate, numbered 1 – 350, in the order that the pledges are received and signed by Alan, Mitch and Kristian. The donor pledge for that little number is £50.
[youtube]http://www.youtube.com/watch?v=l7UGdcHrtq0[/youtube]