Last Call Review: An Organic Comedy Driven by Heart
On the surface, Last Call is a simple story of a man who returns to his old neighborhood trying to make good. Unfortunately, even with the best intentions, trying to give back can rub those who know you best the wrong way. The film stars Jeremy Piven as Mick, who's a real estate developer trying to assemble signatures to build a new casino that unfortunately affects many of the local businesses he grew up with. If approved, the business owners that include his father Laurence (Jack McGee), will have to abandon the only way of life they knew.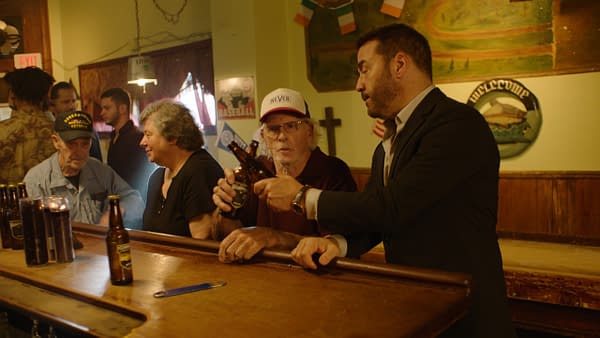 Larry runs the family bar that's frequented by his childhood friends growing up, including Ali (Taryn Manning), Coach Finnegan (Bruce Dern), Dougal (Zach McGowan), Whitey (Jamie Kennedy), among others. Much of what drives Last Call are personalities within Mick's inner circle, which are inspired by those that director Paolo Pilladi and co-writer Greg Lingo grew up with. The film largely works because it doesn't feel like most of the stars are even acting, particularly the ones with more comedic backgrounds like Piven, McGowan, Kennedy, and Cheri Oteri.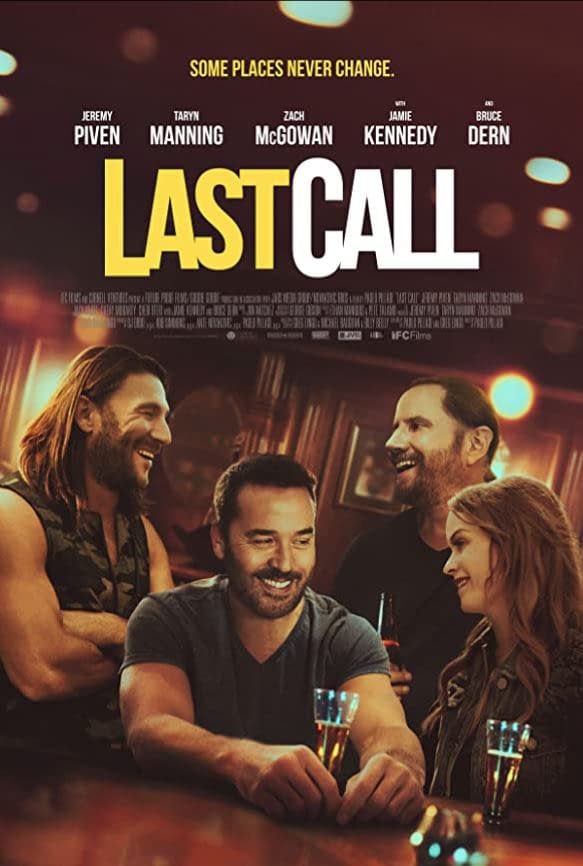 Any one of the actors could easily be over-the-top, but it works with the script and improvisation. It's not a type of comedy that requires restraint. Each character plays to each actor's strength. I see some similarities in Last Call with a Judd Apatow-directed film and its ability to show its occasional charm buried from within the influx of Frat Pack humor. It's not something that requires a lot from Pilladi because the anecdotes and talent allow the film to stay on autopilot.
While credit goes to the comedic talent all the way around, Manning helps center the film with its heart and seriousness to give attention to the theme of gentrification. As Ali, not only is she on the front lines to help keep the neighborhood the way it is, but she also has a direct line to Mick's conscience. Last Call is a film about soul searching and returning to your roots. The execution is almost effortless as a slice-of-life tale; the whole cast all deserves equal praise. The film is in theatres, on-demand, and on-digital on March 19.