Last Call: Jamie Kennedy on Importance of Telling Stories with Soul
You can say in some ways, Jamie Kennedy is having his cake and eating it, too, showing off his organic comedic talent while also addressing issues near and dear to his heart like gentrification in the IFC film Last Call. With a career spanning five decades, the actor knew he found a gem reading for the part of Whitey for the Paolo Pilladi film about a real estate developer (Jeremy Piven), who returns to his old Philadelphia neighborhood only to find they may not be ready for the changes he has planned for them. I spoke to the actor about how the film resonated with him, how the film tapped into his comedic talents and returning work during the pandemic.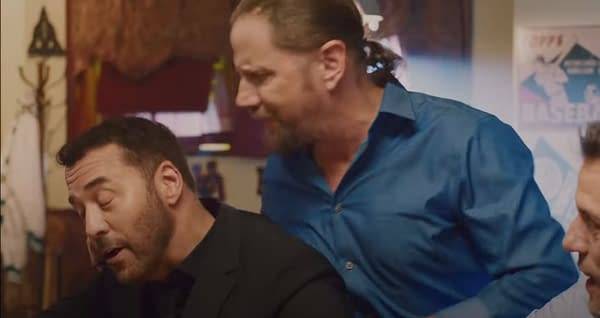 "[Last Call] is a very special film, dear to my heart, because it's based on my neighborhood and the men who decided to make it, Paolo and Greg [Lingo] wrote a story, and it was able to showcase a lot of the things that I have known about my neighborhood," Kennedy said. "So I was like, oh, I know some of these elements of this. I have to be involved." The actor felt at home on set with the rapport he build with his castmates. "It's great that you have people that you really enjoy and touch prose and just the fun atmosphere," he continued. "You know, we would act together, and we would eat together, and it was nice. No, I didn't really feel like work. Everybody was really fun, chill, and they're really going to try."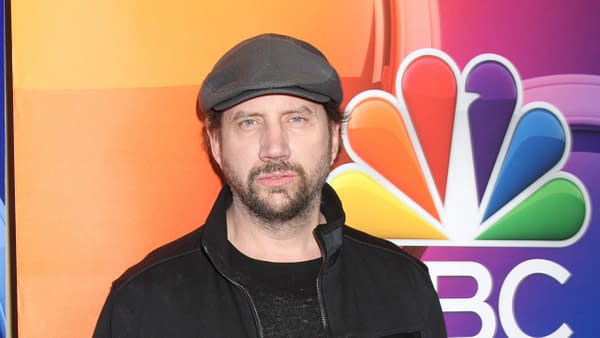 Kennedy credits Pilladi on how he would encourage improvisation on set. "Oh, yeah, he's awesome," he said. "He's a really great guy. He encourages everybody to try different things. He has a great vision of where he wants to do it, but he knows where all the people are from Philly. He's a real Phillyhead. So he really made it authentic." At the heart of the story is the attempted gentrification that Piven's character in Mick tries by circulating a petition from his old neighborhood to sign to get a casino approved. "I think there's a lot going on in the world, obviously," Kennedy said. "I think that you know, big business is always going to be hard to swallow up, but I think it's mom-and-pop businesses. They really have a lot of heart and soul in our world, and people really enjoy them. So I think that [the film] will resonate with a lot of people that. You got to keep your soul. You keep our individual voices and keep our mom and pops, you know, a little restaurant, a little bakery, and such. That's what this movie's about."
While Last Call filmed prior to the pandemic, Kennedy noticed how the current trend of productions opting for filming overseas than domestic. "Things are slowly starting to open up," he said. "But, you know, in terms of productions, most of the things I've been starting to read for overseas, you know, I think one or two things filming in LA at the moment. But a lot of stuff is. Going out of town, I don't know what we can film, you know, so I'm slowly starting to see more activity." Last Call also stars Taryn Manning, Bruce Dern, Cathy Moriarty, Jack McGee, Zach McGowan, and Cheri Oteri. The film comes to theatres, on Digital, and On-Deman on March 19.