Legend of Tarzan Review: A Respectable Sequel To Greystoke So, let's get the Elephant in the room out of the way to begin with – in the 21st century, nearly any film about Tarzan (and European colonialism in general) is going to be a bit rife with racial storylines that is going be awkward to explain. The Legend of Tarzan does it's best to pivot the Tarzan narrative to fit a liberal-minded world view, but it's rather like trying to make a progressive version of Br'er Rabbit. And perhaps it's the attempt of doing so that's worth at least a nod.
Legend of Tarzan picks up eight years after the original story, and Tarzan (played by True Blood's Alexander Skarsgård) has lived in England for that time under his given name of John Clayton, the 6th Earl of Greystoke). He's become largely civilized (at least doesn't climb around from building to building on a regular basis), and entertains schoolchildren by telling them stories of his adventures in Africa. His now-wife Jane Porter (played by Wolf of Wall Street star and upcoming Suicide Squad's Harley Quinn, Margot Robbie) is still with him though seems to already know that at some point the call of the wild would show up to take him away from her.
The film picks up it's story by pulling in various historic events, namely the Berlin Conference of 1885 resulting it all but giving the Congo to to Belgian king Leopold II. Leopold decides to make Congo his own private diamond mine. When a tribal chief, Mbonga (played by Djimon Hounsou) offers up diamonds to Leopold's agent. Captain Léon Rom (played by Christoph Waltz) in exchange for the delivery of his old enemy Tarzan, wheels are set in motion to make sure that the Lord of the Jungle would make his return.
Picking up well after the typical origin story events is a novel approach. After any number of classic instances, including the 1984 version which did the most to cement the Greystoke version of the story for late 20th-century audiences, we didn't really need to revisit that once again. There are a few flashbacks, both from his growing up among the apes to his meeting Jane, but they're not really the main thrust of the story. However it does provide a parallel to his confrontations with both Mbonga and Rom. Tarzan also shows off to the London schoolchildren the fact that his hands are slightly deformed from his having grown up among the apes and moving on all fours and among the trees for much of his life.
The mix of historic works well enough to bring the story together. Tarzan is presented as being driven to help protect the Congolese tribes from the murderous rule of Rom, but looking beyond it – his motivation is far more about protecting Jane and his adoptive family of great apes. His motivations wind up driving him towards trying to help the people, but the effect is more accidental than intentionally altruistic.
If you're looking for classic Tarzan, it might be a bit of a disappointment with how many character detours are taken, however for a modern and relatively progressive time, it's probably about as good as we can hope to get.
---
---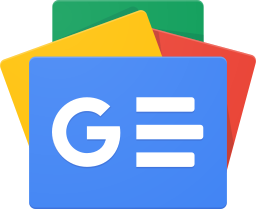 Stay up-to-date and support the site by following Bleeding Cool on Google News today!