Let's Talk About America's Next Top Model Cycle 24 Episode 10
Let's talk about America's Next Top Model cycle 24 episode 10, 'Beauty Is Real'. VH1's episode description for this week is dramatic (of course), and reads:
The dream of being a PAPER Magazine cover girl soon becomes a nightmare for the top six models as they're assigned personas out of their comfort zone.
Also, we finally get the dreaded 'go-sees' (where models go and see possible clients).
Also, if you missed it last week, you can catch up on what happened here. Don't forget that VH1 has this cycle's episodes on their website, within a day or two of airing. And you can watch the interview segment with judge Drew Elliot and the girl that went home in episode 9 here (spoiler: it was Brendi).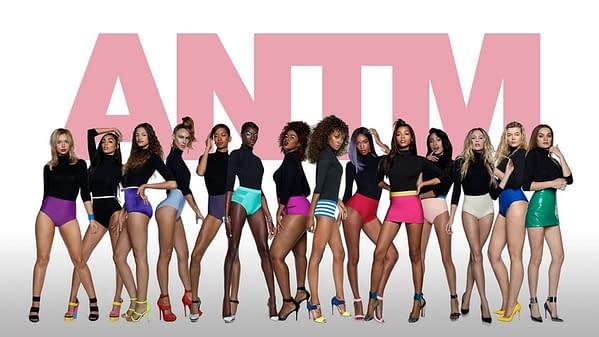 As a reminder, prizes for the winner of this cycle of America's Next Top Model include a cover and spread with Paper magazine, modeling contract with Next Management, and the new twist this year: an ANTM mobile game where the winner will be an avatar along with Tyra, and $100k from Pantene.
Things that happened in ANTM c24e10:
Last week, Brendi left, taking herself out of the running.
Tyra faked out the bottom two contestants, and showed them a photo with BOTH of their shots on it, meaning that neither was going home
The episode starts with the girls in the van on the way back to the house
Shanice's photo is on display as the Best Photo from last panel
She celebrates- and talks a bit about how she and Brendi were friends
Jeana tells her confessional that she thinks Shanice is annoying with her win
TyraMail#1 "This week we're going to get into the #IRL, it's time you take a walk in the real world."
The girls start to guess what the challenge will be (but we totally know at some point this episode they'll be doing GO-SEES)
Law shows up and tells the ladies what their challenge is- going to castings. Only three spots are available, so only three girls will get picked.
Law has each of the girls walk for him, and he offers advice on their outfits for the castings.
Shanice's walk is still a little….hoish.
Chris Mena Kunst.NYC is the first stop, and he gels pretty well with Jeana, calling her "cool and laid back
Barbara Strasmore's Band of Gypsies is the second stop, and Erin tries her hardest to raise the energy in the room
3rd design house was Maggie Berry
Rio booked the Kunst.NYC show, as well as the third design house's show
Kyla booked the Band of Gypsies show
The runaway starts RIGHT after the results, so Rio and Kyla are rushed into hair and makeup to get ready
Back at the house, Jeana gives Shanice walking lessons, which probably wasn't the best idea
TyraMail#2 "Is your face next level fierce enough to make it in the PAPER?"
Drew tells the ladies they're shooting covers for PAPER Magazine, and that each girl will be sporting a new look
Kyla will become a "sexy cyber beauty"
Khrystana will get a "dark slick" androgynous look
Jeana is getting her bald beauty accentuated
Erin goes 90s hip hop music video style
Rio gets 50s dream girl
Shanice gets a red carpet ready makeover, complete with a wig. But- this could be a problem for her with her scalp issues
They end up having to change Shanice's wig, because it's just not working for her
Shanice starts complaining, and it's rubbing Drew the wrong way
TyraMail #3 "Get your fierce on and take it to the next level, an elimination is coming"
The girls go into panel, and Tyra reminds them of the prizes, as well as their judges (as if we could forget!)
The judges disagree about Erin's photo, and Kyla feel so incredibly flat
Once again, Khrystyana kills it. Her face is just gorgeous. While I don't like the styling, the pose is fierce and cover worthy
Rio channeled some serious Stacey McKenzie in her shot, and it worked. She's getting super cocky
Drew tells the panel about Shanice's issues at the shoot, how she spoke to the hair team, and her attitude.
Best photo goes to Rio
It comes down to Shanice and Erin
Erin is going home, and Shanice is staying
I'll admit I panicked when I looked at the HOUR LEFT in the episode, but it was just the normal "clip show" episode that happens to highlight the journey for the contestants thus far. Some really great behind the scenes additional footage in there.
VH1 has released the preview of next week's episode, where it looks like the remaining contestants are going to create their avatars for the ANTM mobile game. You can see the teaser here.