Let's Talk About Westworld Season 2 Episode 3, "Virtu e Fortuna"
HBO's highly acclaimed series Westworld is back, season 2 continuing in earnest last week with episode 2, "Reunion". The wait has been long for fans of the show, the ending of season 1 leaving most viewers with more questions than answers.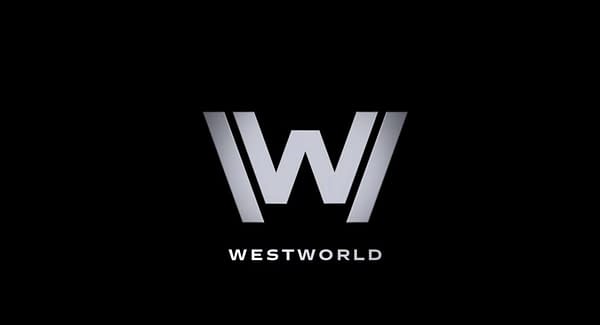 The premiere, following in the same first-season footpaths, did similar, leaving the door [what door] wide open for questions. The second episode though really did offer more in the way of setting the pieces on the table for whatever move will be made this season. If you missed last week's season 2 episode 2, you can catch up here.
This week's Westworld (s2e3, "Virtu e Fortuna") episode description reads:
"Beauty in individuals, the fight for survival"
Things that happened: (we'll be updating live throughout the episode)
The episode starts with a brief catchup of last week's action, Dolores's past from the beginning to where she is now, Charlotte's position, Maeve's personal quest, and the tiger.
We're in British Colonial India, and a slow, understated version of The White Stripes "7 Nation Army" plays (listen to it here)
A couple speaks, the guy tells her he's there to hunt Bengals. (oh hey, the tiger!)
They're both hosts, and they talk about "The Park", but her knowing look into the mirror kind of says everything
She shows him a table filled with guns, saying "there's only one way to know for sure", meaning if they're hosts or human
A bit of android roulette, and she shoots him. He's fine, meaning he's human.
We get the 'Westworld' theme music but with an Indian twist- elephants and safari
Something's wrong as they go out to hunt the tiger, but the camp is empty.
A tent is filled with dead bodies, and one of the hosts approaches them with guns.
"These violent delight have violent ends," he says before shooting the guy.
So obviously things in the other Delos parks aren't going so great either
The tiger chases the woman, and they pass through a laser which denotes the "guests can't go here" area at the end of that portion of the park, but the tiger goes through it just fine.
They square off on a cliff, and over the edge they both go.
We're back in the 'present', Bernard (Jeffrey Wright) and Charlotte (Tess Thompson) meet with Karl Strand (Gustav Skarsgard) to talk about the whereabouts of Peter Abernathy (Louis Herthum) Dolores's father
Bernard hacks into another hosts' personality and changes him into the "most virtuous fastest gun"
Um Peter is kind of crazy now.
Back to Dolores and her new companions- they're at the army fort, meeting with the Colonel
Clementine shows up, literally dragging one of the Delos security guys, and hands the futuristic gun to the Colonel
Teddy calls the army animals, Dolores says they're just animals who don't know any better.
Maeve and Hector (who is again dressed like Winter Soldier in that black leather doublet) are out in the wilderness with their captive and a highly stubborn mule
They're approached by a hunting party of natives, and Maeve has a flashback- these are the same who attacked her homestead and took her daughter
Negotiations for passage don't go so well, and a chase begins
They make it into one of the access elevators, narrowly avoiding losing their captive to the natives
Back at the fort, Dolores sees some of the army beating up on a man spouting scripture, and of course it's her father
Teddy doesn't remember Peter, and Dolores tells Teddy he's all she has left
Peter recognizes Dolores, but he's in a bad state
We find out that Maeve and Hector shouldn't be able to have their relationship, but here we are.
Back at the fort, Dolores finds Bernard, and asks if he knows who he's based on.
Bernard calls their world a speck of dust on a much much bigger world, tells Dolores there's no chance in controlling it.
Dolores asks Bernard to help her father
Back in the bowels of the facility, Armistice shows up with a flame thrower.
Bernard manages to break into Peter's subroutines, and discovers something that makes him exclaim "Oh my god". Of course, *we* don't get to know what it is yet.
Charlotte and the Delos security guys are coming for the fort, and they manage to get a hold of Peter, while Bernard shakes in the corner
Dolores goes after Peter, shot in two places, I swear I could hear the Terminator music from here
Bernard makes it out of the tent, and Clementine finds him. She strikes him with her rifle, and drags him away
Teddy won't shoot the men Dolores tells him too, and you can see the disappointment on her face.
The lady vs the tiger survived her fall, and we see her make it to the shore. She's met there by natives, so, maybe surviving the fall wasn't the best outcome for her?
Maeve and co make it to the Klondike narrative, it's snowing
They find a fire, and things seem calm
But then a freaking samurai comes charging at them out of the darkness with his katana
***
So many moving parts in this episode, narratives and timelines sort of rolling into each other. Finally getting to see other areas in the park was definitely my favorite part, I hope the snow samurai isn't the only time we get to see Samuraiworld.
Westworld airs on HBO on Sundays.