Disney is keeping footage of Guy Ritchie's live-action remake of Aladdin close to the chest. There was a behind-the-scenes reel shown during the CinemaCon presentation, and that was about it. However, the details are starting to come out.
According to Variety, Oscar, Tony, and Grammy-winning duo Benj Pasek and Justin Paul got to help write two new songs for the Disney remake.
"We got to write a new song for Jasmine," Paul tells Variety. "Alan wrote a beautiful piece of music and [Naomi Scott] is incredible."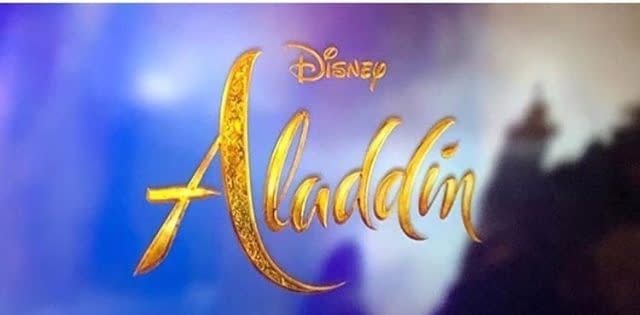 They also went on to say that they wrote a new duet for Aladdin and Jasmine ("a sweet song") and a new verse for the opening song 'Arabian Nights'.
The release date for Aladdin is less than a year away, so we can probably expect to see a first look sometime before the end of the year. The behind-the-scenes footage we've seen makes it look like a Bollywood production, which is kind of the perfect aesthetic to go for.
Summary: A live-action retelling of the 1992 Disney film of the same name.
Aladdin, directed by Guy Ritchie, stars Mena Massoud, Naomi Scott, Will Smith, Marwan Kenzari, and Numan Acar. It will be released on May 24th, 2019.
Enjoyed this article? Share it!