Live From Hall H: Marvel Studios Presentation At San Diego Comic Con
Marvel Studios' big presentation at San Diego Comic-Con is about to start, and Bleeding Cool's Kaitlyn Booth is live in Hall H sending us breaking news and live reports from the presentation. Keep refreshing this page for updates live from the Marvel Studios event at San Diego Comic-Con.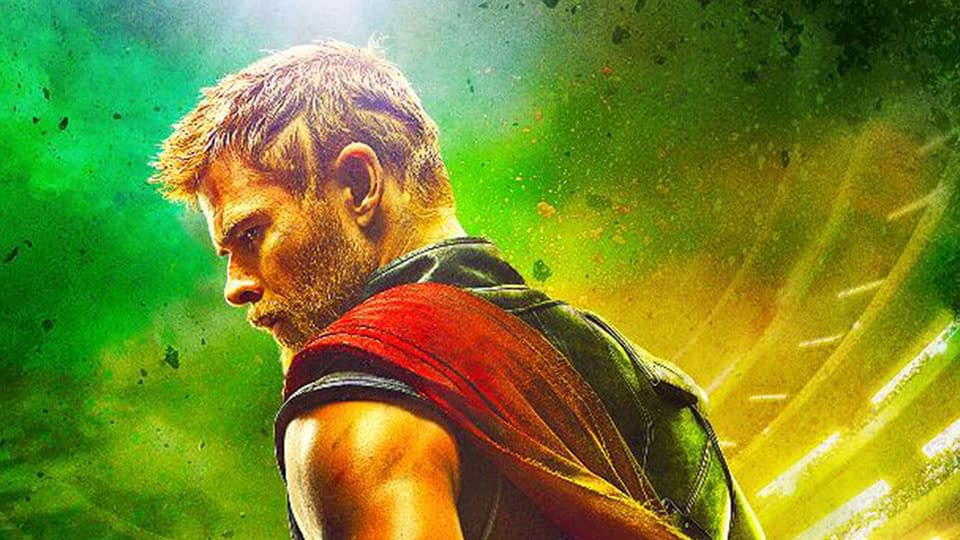 The panel is slightly delayed, and should start soon.
Breaking news: the panel is still delayed. Keep checking back.
UPDATE: It hasn't started yet. Fans are now chanting for Marvel:
The panel is finally starting, 21 minutes late. Stay tuned!
Super-host Chris Hardwick is moderating the panel. The show starts with a video of Ant-Man and The Wasp stars Paul Rudd and Michael Pena recounting the history of the Marvel Cinematic Universe with humorously wrong pictures accompanying as a gag. Chris Evans as Johnny Storm instead of Cap. David Hasselhoff as Nick Fury. They're revealed to be telling the story to Michelle Pfeiffer, who is playing Janet Van Dyne in the movie!
They showed a sizzle reel from Ant-Man and the Wasp, revealing P
Michelle Pieffer is Janet Van Dyne. Just saw Antman 2 footage and concept art, showing Giant-Man peeking around a corner. Laurence Fishburne is confirmed as Bill Foster in the movie. Hannah John-Kamen will be playing Ghost in the movie, while Walter Goggins will be Sonny Burch.
The Skrulls will be in Captain Marvel, their first appearance in the MCU. The movie takes place in the 1990s. Samuel L. Jackson is confirmed for the movie as well, as previously rumored. Kevin Feige has been presented with an Inkpot award, given to individuals for contributions to the worlds of comics, science fiction/fantasy, film, television, animation, and fandom services. Yeah, that fits.
The Thor: Ragnarok cast is onstage. They agreed if they were going to make a 3rd Thor they were going to do something different. Tom Hiddleston says Loki hasn't been a great ruler for the past four years. Hulk refuses to change back to Bruce Banner. He's been Hulk for 2 years. "We may have a speaking hulk in a movie where everyone might die," said Mark Ruffalo.
Footage of Thor: Ragnarok is playing, which means Kaitlyn will have to put her phone down momentarily. Luckily we've still got Twitter and Marvel's social media (and maybe actual) wizard Ryan Penagos:
But why read about it when you can WATCH IT!
Kaitlyn adds context to the footage description: "The clip was Thor strapped to a chair going through a Disneyland explanation of the Grandmaster and his fights. It is playing to the song from the crazy boat ride from Wonka. He is put before the Grandmaster where Valkyrie buys him as her contender. He is put in a room with a rock monster called Corak who tells him everyone who fights the champion dies."
Either we're having a really bad acid flashback, or this is a new Thor: Ragnarok poster: Now it's time for the cast of Black Panther.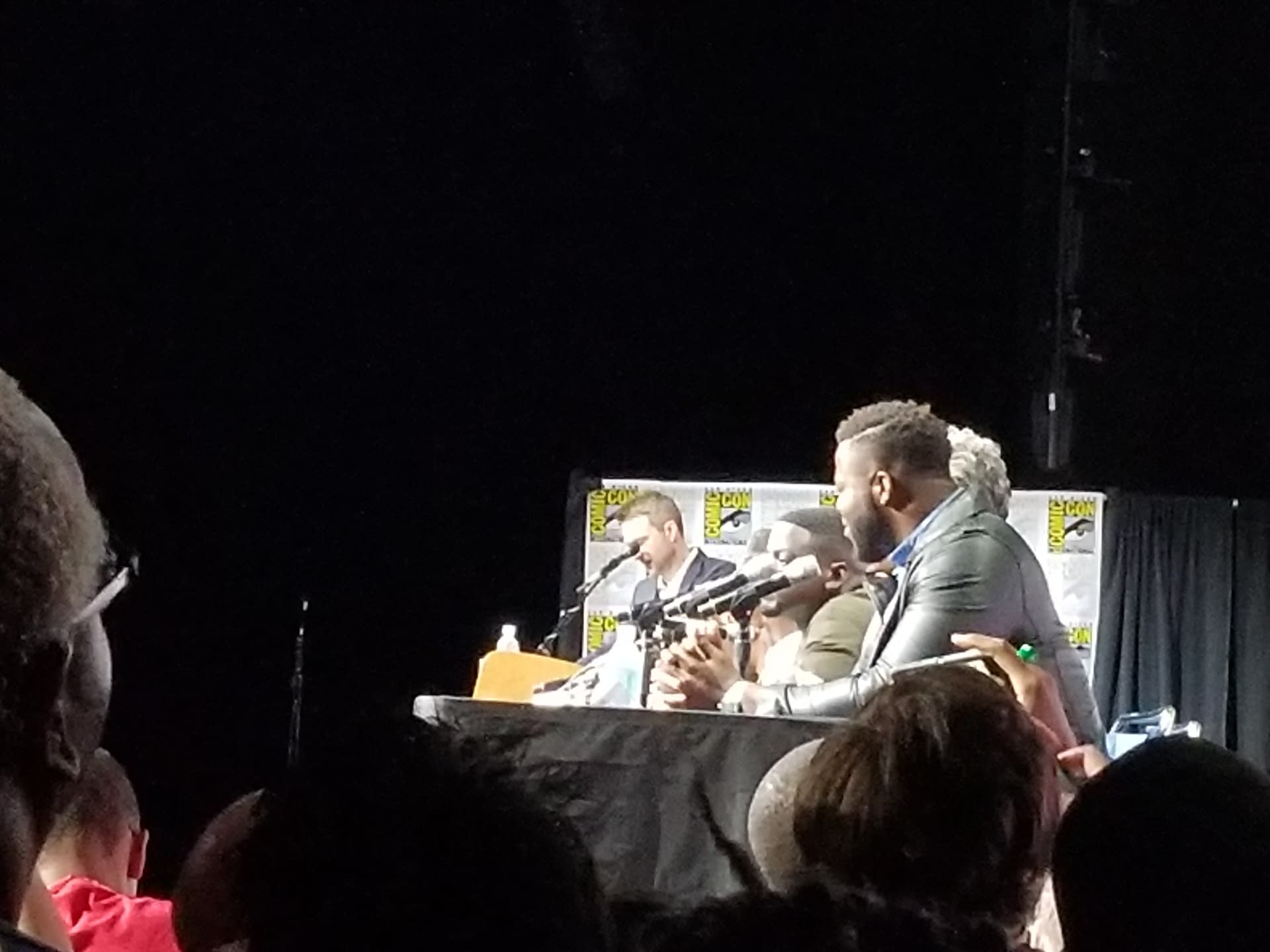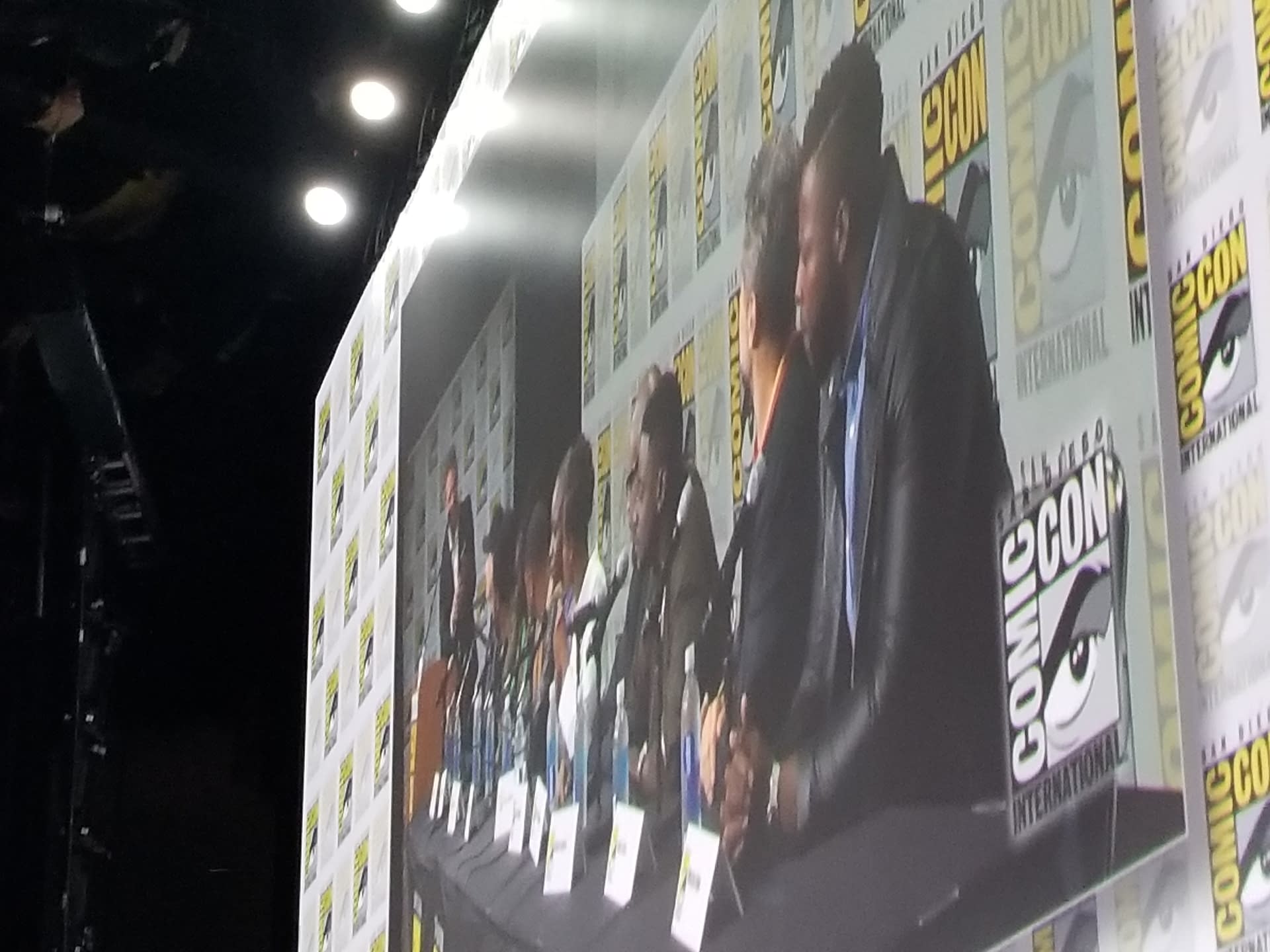 They talk about things we already knew from the Black Panther EW spread. The audience is way into it, says Kaitlyn, even more than Thor: Ragnarok. In particular, Daniel Kaluuya got a big round of applause when Chris Hardwick congratulated him on The Get Out. Andy Serkis says that Klaw gets his arm back (bet it has a sound gun attached), and quips: "First of all I get to wear pants in this one." Winston Duke says he's overwhelmed by the crowd.
And now, more footage, forcing Kaitlyn to clearly demonstrate she is not recording this and put her phone away, but we'll have a description in a moment.
Okay, we're back!
Kevin Feige tried to end the panel here, but the Avengers weren't having it. Earth's mightiest heroes indeed! Tim Hiddleston, Chadwick Boseman, Mark Ruffalo, and Chris Hemsworth stopped him from leaving so he could talk about Infinity War. Joe Russo took the stage as well, for some Infinity War footage. THE CROWD IS GOING WILD!
We'll be right back after this commercial break.
At this point, the Captain Marvel news from earlier has literally broken the internet… for Brie Larson:
Kaitlyn is back.
The Infinity War trailer was… the same one as they showed at D23. Boo! Cap still has a beard.
We're waiting on the Black Panther description from Kaitlyn and will update with that, but other than that, the panel is over. Here's a new poster though: Stick with Bleeding Cool for the rest of the weekend for more live coverage from San Diego Comic-Con!