[LV426] Happy 40th Birthday 'Alien': Let's Watch 'Ore'
Remember when we told you earlier this year that to celebrate the landmark 40th anniversary of Ridley Scott's genre-defining film Alien, and that we were getting a crop of short films released on LV-426? That day has some, fans of Ellen Ripely, that day has come.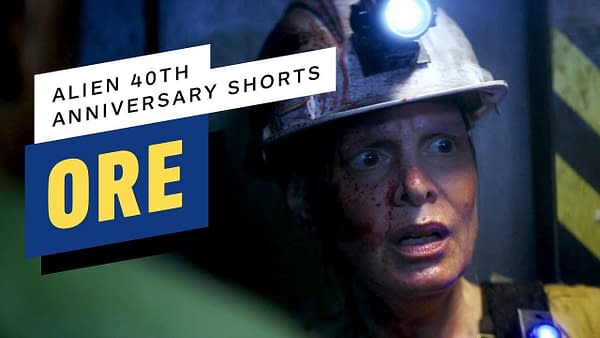 The fourth of the 6 short films released by FOX via IGN is called Ore, and was written and directed by The Spear Sisters.
"As a hard-working miner of a planet mining colony, Lorraine longs to make a better life for her daughter and grandchildren. When her shift uncovers the death of a fellow miner under mysterious circumstances, Lorraine is forced to choose between escape or defying management orders and facing her fears to fight for the safety of her family."
All 6 of the short films were screened early during some notable March conventions, and the final two will release today via IGN's Youtube channel.
A brand-new 40th anniversary 4K Blu-ray of the first film was released just in time for today as well. And, perhaps our favorite thing- that New Jersey High School will be doing one encore performance of their stage presentation of Alien (with a little blessing from both Scott and Sigourney Weaver), courtesy of a donation from Scott Free Productions.
#RipleyLives