I didn't go to the London premiere of Birds Of Prey (And The Emancipation Of One Harley Quinn) last night. But I did walk above it, held as it was at the BFI IMAX at London Waterloo. So I took a few photos in the distance… feel free to spool through, along with some comments from comics creators and assorted folk who did get to go see, last night. The rain had held off, it was a beautifully clear sky all day – but for late January that meant it was cold, very cold. How Margot Robbie didn't freeze in that top, as she went from autograph hound to hack to autograph hound is beyond me.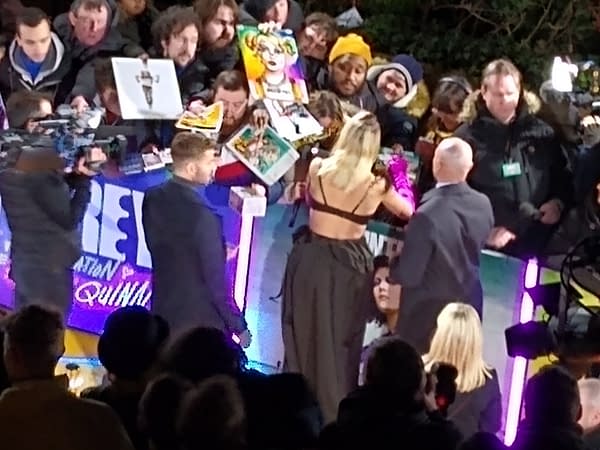 Here are some photos from tonight's world premiere of "Birds of Prey" in London with Grant Morrison and Jim Lee.#birdsofprey @DCComics pic.twitter.com/Xe4J72rTvM

— Bob Layton (@Bob_Layton) January 30, 2020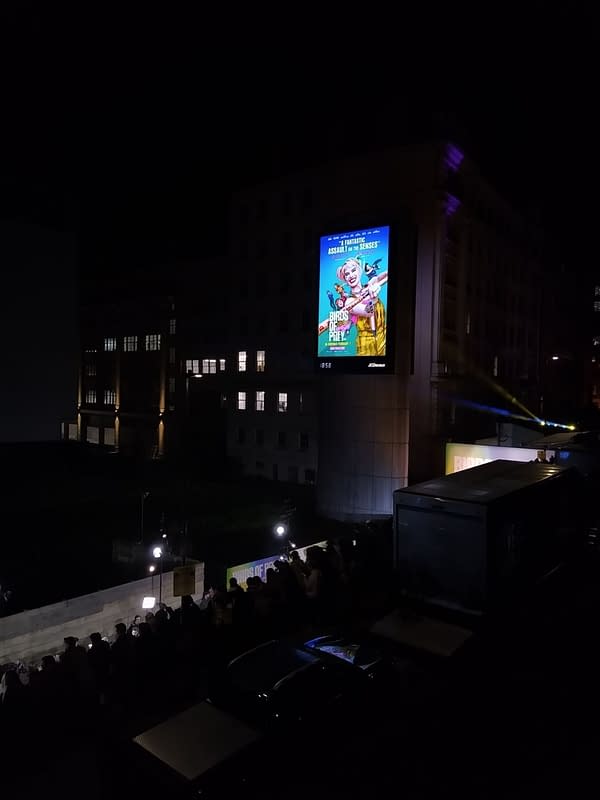 Had a great time @birdsofpreywb premier with @AmandaRantsAlot and @jpalmiotti and the rest of the crew @DCComics @DCComicsUK and @WarnerBrosUK. pic.twitter.com/2jolfzo4le

— Chad Hardin (@ChadHardin) January 30, 2020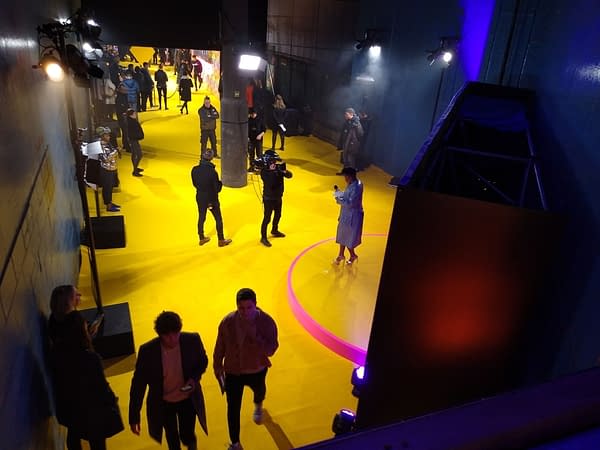 Margot Robbie (my celeb crush) KISSED ME ON THE CHEEK and told the autograph dealers to back off, when they shouted racist terminology at me!!! My life is complete!!! #BirdsOfPrey pic.twitter.com/ZAUus86P92

— Adam Khan (@AdamKhan100) January 29, 2020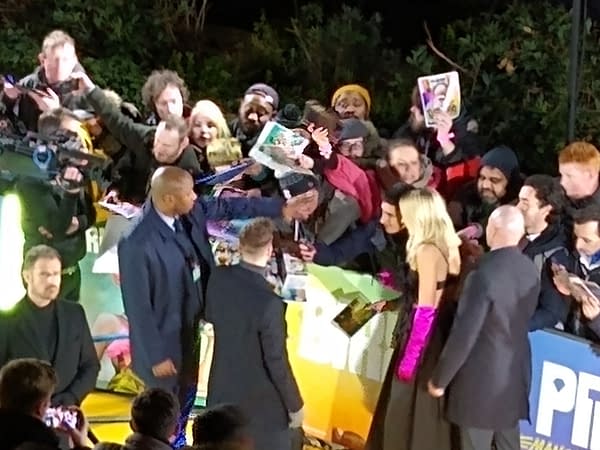 So happy for all the well deserved reviews. #BirdsofPrey. We had a blast! @ChadHardin @AmandaRantsAlot pic.twitter.com/ak2CAWBY9N

— Jimmy Palmiotti (@jpalmiotti) January 30, 2020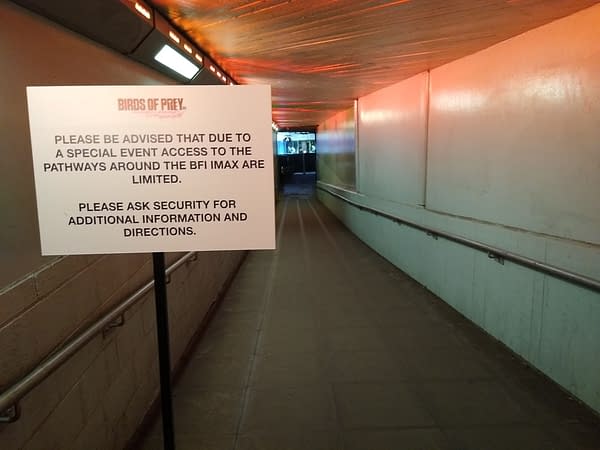 You just CRUSHED it as Black Canary! I don't want to spoil anything for folks but echoing @GailSimone that alley way scene…beautifully balletic and jarringly satisfying 🙌🏼🌟🙌🏼🌟🙌🏼🌟🙌🏼 the fact *you* did it all is just impressive beyond words. Did not know. Congratulations! https://t.co/JVvZwSFK88

— Jim Lee (@JimLee) January 30, 2020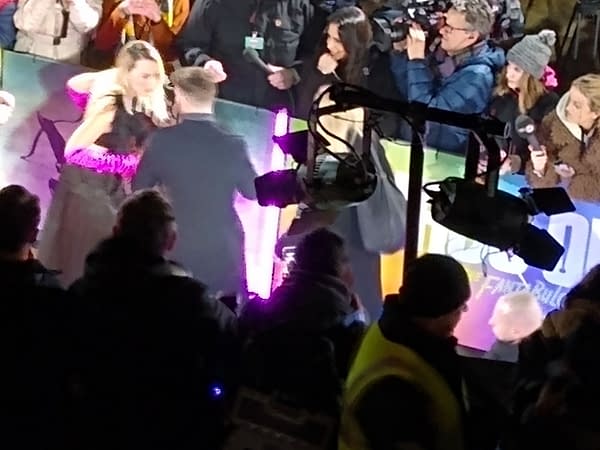 Birds of Prey was good fun. It has a style that owes nothing to any previous DC film. Inventive action and visuals like an ultra violent Loony Tunes mixed with 70's Cop Drama and a fully committed cast that never holds back make it very entertaining. Well worth seeing.

— BRYAN HITCH (@THEBRYANHITCH) January 30, 2020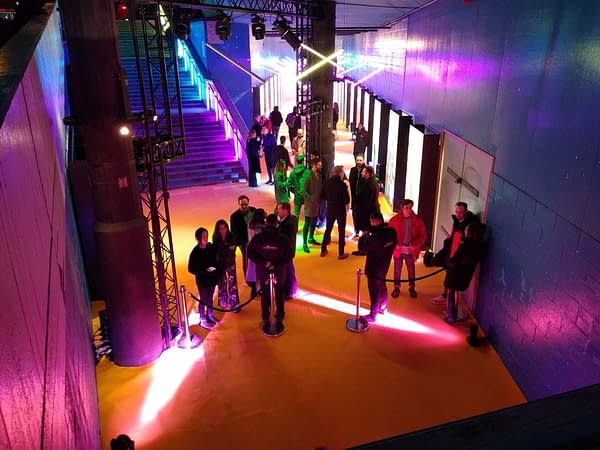 Having a wonderful time! @birdsofpreywb pic.twitter.com/M44noaSlot

— Jimmy Palmiotti (@jpalmiotti) January 29, 2020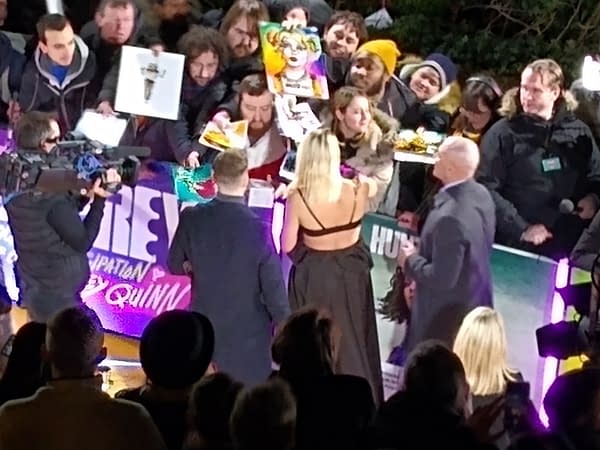 Enjoyed this article? Share it!