Mark Hamill is the Voice of Chucky in New 'Child's Play'
Mark Hamill has a new gig, and it is terrifying. He will be providing the voice of Chucky in the new Child's Play film, hitting theaters this summer. Hamill is an iconic voice performer, as we all know, and will be providing nightmare fuel for this writer for the next 30 years after also portraying his hero Luke Skywalker, and I don't know how to feel about it.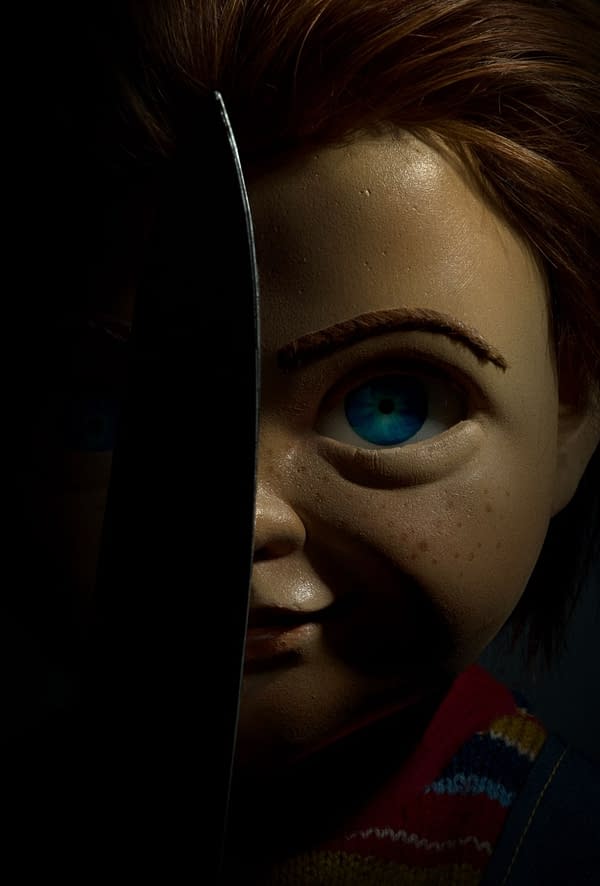 In the new Child's Play, Mark Hamill will play a sinister entity that has been updated to match today's marketplace concepts of playthings. This time around, Buddi is an "Artificial Intelligence human companion" manufactured by the Kaslan Corp, the world's leading developer of interactive tech products for home and lifestyle. When Karen (Plaza), a single mother, gifts one of the state-of-the-art toys to her son, Andy (Bateman), playtime takes a terrifying turn.
Rising filmmaker Lars Klevberg ("Polaroid") directs from a script by Tyler Burton Smith ("Sleeping Dogs," "Quantum Break" video games) based on the original motion picture. David Katzenberg and Seth Grahame-Smith produce under their KatzSmith Productions banner ("It"). Aaron Schmidt and Chris Ferguson executive produced the project.
"We feel incredibly lucky to have an icon creating a new take on an iconic character," said Katzenberg. "Mark is a gifted actor and celebrated vocal performer, and he's approached this challenge with incredible energy and commitment."
Hamill is known for portraying one of the most iconic characters in film, 'Luke Skywalker' in George Lucas' original "Star Wars" trilogy. Audiences can currently watch Hamill in the second season of History's "Knightfall" and he will appear in Disney's "Star Wars: Episode IX" which will be released this December. Hamill is a prolific voice-over actor and has lent his voice as the 'Joker' in "Batman: The Animated Series," the "Arkham Aslyum" video game series, and the animated films, "The Killing Joke" and "Batman: Mask of the Phantasm." In addition, Hamill voiced many characters in Cartoon Networks beloved "Regular Show." Hamill also appeared on stage in "The Elephant Man," "Amadeus" (First National Tour directed by Sir Peter Hall), the Drama Desk Nominated "Harrigan n' Hart," "The Nerd," "Six Dance Lessons in Six Weeks" and the Roundabout Theatre production of "Room Service," directed by Alan Arkin.
Child's Play, the 1988 film, grossed over $44 million worldwide on a $9 million budget and spawned one of the most recognizable and successful horror characters of all time with its psychotic killer doll, Chucky.
Child's Play, starring Aubrey Plaza, Gabriel Bateman, Brian Tyree Henry, Ty Conciglio, Tim Matheson, and David Lewis will open in theaters on June 21st.