Mark Hamill Responds to THAT Laugh in 'Star Wars: The Rise of Skywalker' Teaser
We're still on site at Star Wars Celebration, and the thing we've been hearing the most people talk about is of course, the teaser trailer for Star Wars: The Rise of Skywalker. If you haven't seen it yet-
There is a notable laugh featured there in that teaser, one that had several fans questioning who it was. Yes, we know who it ACTUALLY was, but, you have to admit the aural parallel with a certain Clown Prince of Crime voiced by Mark Hamill.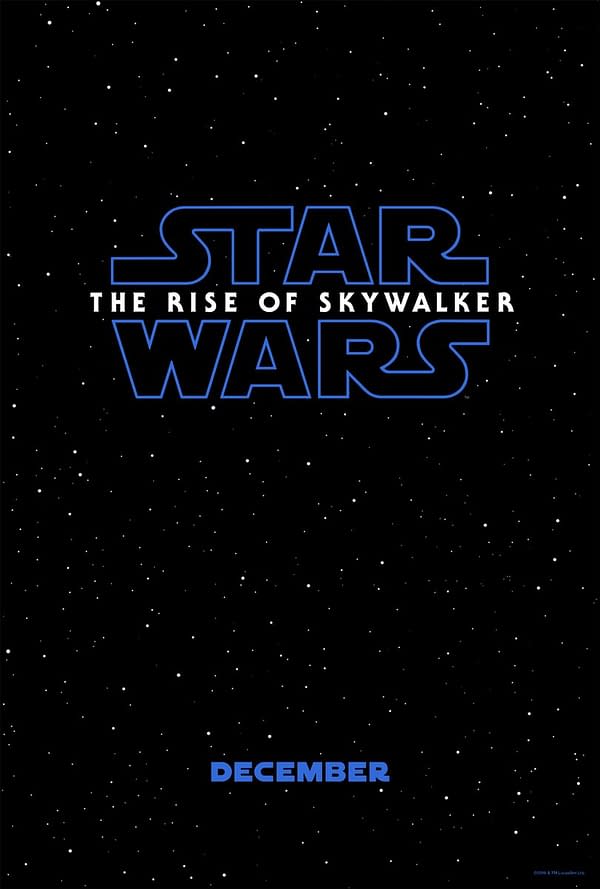 The laugh we hear is Ian McDiarmid, Emperor Palpatine / Darth Sidious, long thought dead in the series but apparently busting a gut about something in Episode IX.
Even Hamill commented on the similarity, albeit in his signature tongue-in-cheek way that we've come to love:
Needless to say, we can't wait to see how the return (or is it?) of Palpatine happens. Clones, Snoke, flashbacks? WHO KNOWS!
JJ Abrams directs Star Wars: The Rise of Skywalker from a script by Abrams and Chris Terio. It'll star Daisy Ridley, Adam Driver, John Boyega, Oscar Isaac, Kelly Marie Tran, Mark Hamill, Billy Dee Williams, Keri Russell, Richard E. Grant, Naomi Ackie, Lupita Nyong'o, Domhnall Gleeson, Joonas Suotamo, and the late Carrie Fisher.
It'll hit theaters on December 20th, 2019.