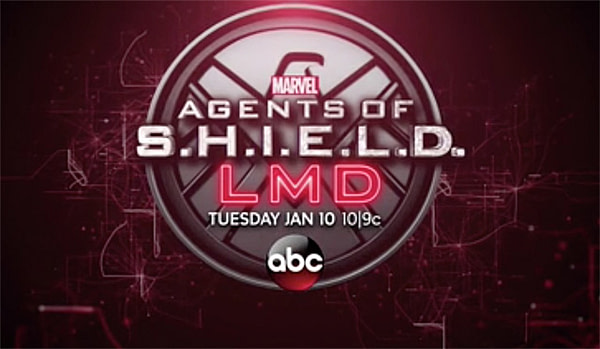 And here we take a look at one more comic based show on network television. Marvel's Agents of SHIELD.
The series took a big risk with the new season, pushing the Inhumans story line aside and taking of the mystical with Ghost Rider and the Darkhold. SHIELD has been very grounded in the beginning, only bringing in science based powers and doing it slowly. Then the scab was ripped off with the Inhumans and now they've got a guy with a flamming skull, a powered Director, and Phil Coulson has a robotic hand. The additional cast members of Jeffrey Mace and Holden Radcliffe along with Robbie Reyes have been a breath of fresh air and as the mid-season finale hit, the show tied up some loose ends and put Ghost Rider on the shelf.
Now there are articles out there on other sites with headlines about the show not doing Ghost Rider any more because he's too expensive. But I think that is only part of the reason. Having Ghost Rider around is like sending Thor, Hawkeye and Black Widow on a mission. As well trained and capable as they are, Hawkeye and Black Widow are still just humans next to a demi-god. What exactly are Melinda May and Mac MacKenzie supposed to do standing next to Ghost Rider and Quake? At the end of the day, its Agents of SHIELD and should focus on those agents.
When the show returns, there will be a focus on the LMD's created by Radcliffe and modified by the Darkhold and now Aida. This is definitely a more internal fight as the question becomes who is human and who isn't. And there are plans for Coulson and May to become closer, which is bad since May is already an LMD. Poor Phil. For comic fans, LMD's are a huge part of SHIELD and it should be good fodder for the rest of the season. Though Ghost Rider only took up 8 episodes there's not guarantee that LMD will take up the remaining 14.
My hope for the rest of the season is that they will focus more on the agents, that we'll get more character development out of Jeffrey Mace and we'll get back to some of the spy-tech stuff rather than dealing with super powers all the time. The show should be Man From UNCLE not the Avengers. Also, someone who could be of good use against the LMD's would be Deathlok… isn't it time for his return?
As for beyond. There has been some rumors and speculation that we might not see a season five. The show hasn't been pulling in great numbers, it's expensive to make and Marvel is having a lot more success with the Netflix series. If I were a betting man, I'd say the show will be back for another season. You can't compare the numbers from previous seasons as the show moved to a later time slot and got a bit darker. Even with the introduction of the new Marvel's Inhumans series next year, that is not supposed to be a spin-off, I think it could benefit from having a sister series in the same way that Flash/Arrow benefit from their co-existence. I think the positive feedback from the Ghost Rider arc will be enough to give the show another shot.