Disney has already had one hell of a year at the box office and they're looking to bring in even more money in December with Mary Poppins Returns.
Most people have [still] been assuming that this is going to be something of a remake of the original movie but director Rob Marshall told Entertainment Weekly that wasn't the truth at all.
"There's never been a moment when I've felt like I want to in any way re-do the original," explains Marshall, who directed, among other movie-musicals, the Oscar-winning Chicago. "The thing that's so mortifying is when people say it's a remake. Never. No one could touch that," he continues. "But can we continue the tradition of that storytelling with our own cast, with our own world, with our own sensibility? There's so much more story to tell, and it's because the character's so great."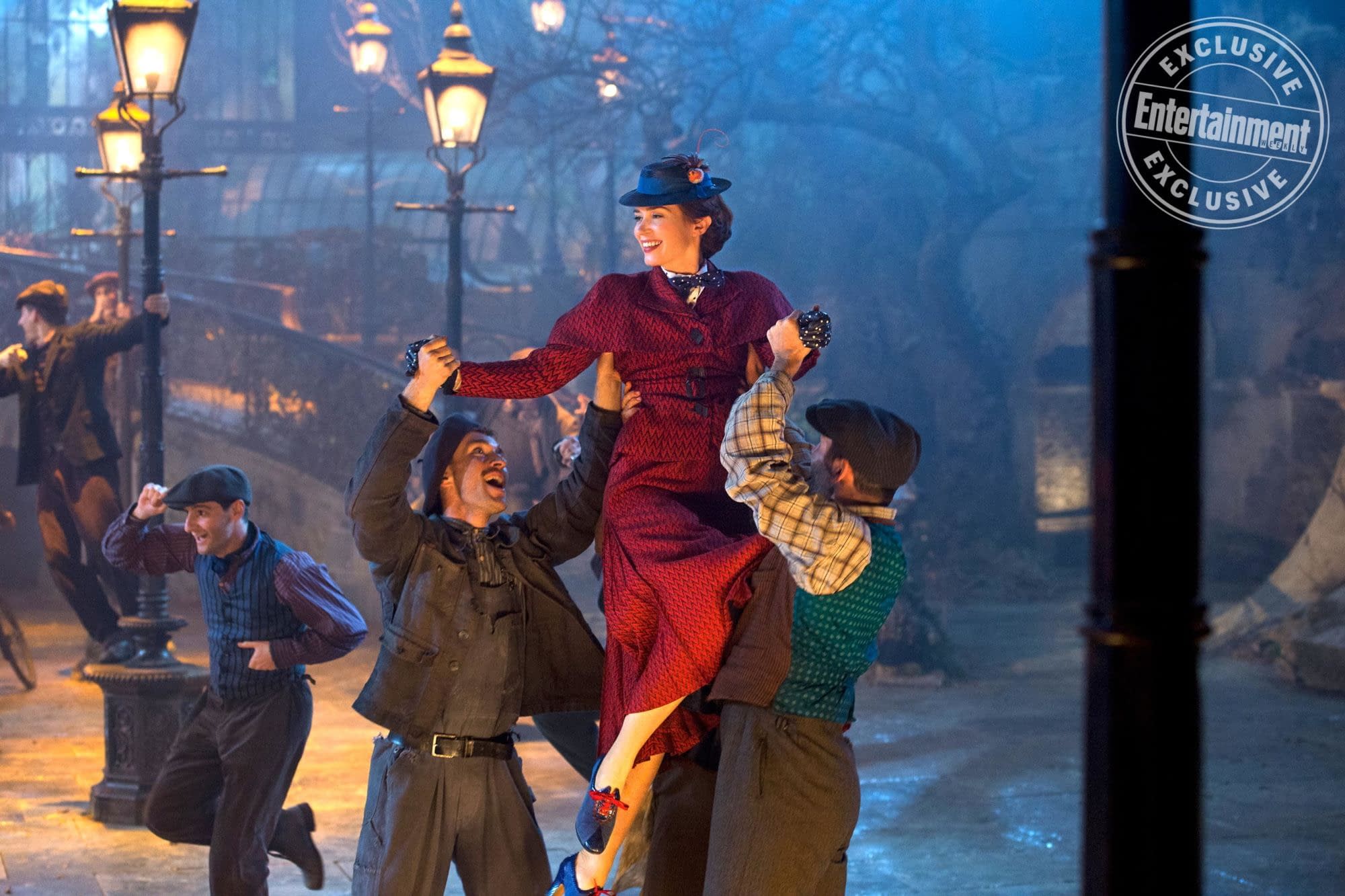 What some people might not know is that there were several Mary Poppins books but Disney never got around to adapting more of them. They were his passion project and Marshall wants to reflect that
In the filmmakers' effort to embrace the 1964 film but stay true to the further adventures of Travers' eight-book children's series, "we felt it was important to not only reflect the depression era [of the books], but that there had to be a very important reason for Mary to come back," says Marshall. "It had to be something true and real, and so in our film, Michael's a young father who has three kids and has not only lost his wife, but because of the time period, has also lost his whole sense of wonder and joy and optimism."
For star Emily Blunt every thing about this role has been a joy for her to play. Instead of trying to imitate the famous performance by Julie Andrews she instead looked to the books for inspiration.
"She's just such fun to play," gushes Blunt, who took her principal Poppins inspiration from Travers' novels and the film His Girl Friday. "I'm so different from this character, but I do know a lot of people like her, so it does feel familiar," she continues. "The dancing is the thing I really had to learn. Lin and I are not trained dancers in any way, so that was the most arduous part. You see why dancers have the best bodies on planet Earth. You just pour with sweat all day."
The new image, pictured above, shows one of the dance scenes that Blunt needed to learn. There are a lot of people really excited about this one and it could be one of the big movies of December.
Summary: In Disney's "Mary Poppins Returns," an all new sequel with a fresh sensibility that celebrates the spirit of the original, Mary Poppins is back to help the next generation of the Banks family find the joy and wonder missing in their lives. Emily Blunt stars as the practically perfect nanny with unique magical skills who can turn any task into an unforgettable, fantastic adventure and Lin-Manuel Miranda plays her friend Jack, an optimistic street lamplighter who helps bright light– and life– to the streets of London.
Mary Poppins Returns, directed by Rob Marshall, stars Emily Blunt, Lin-Manuel Miranda, Colin Firth, Meryl Streep, Ben Whishaw, and Julie Walters. It will be released on December 25th.
Enjoyed this article? Share it!