Posted in: Movies | Tagged:
---
Matthew Vaughn To Direct Superior, Jimmy Carr To Write For CLiNT Magazine That's according to Superior co-creator and CLiNT Magazine editor Mark Millar, speaking on BBC Radio Five Live on Thursday afternoon.
Millar claimed that Kick Ass and X-Men First Class director Matthew Vaughn will be directing the upcoming movie based on Millar and Leinil Yu's upcoming Superior comic for Marvel. As well as British comedian Jimmy Carr joining Frankie Boyle as upcoming writer on Mark Millar's new UK anthology news stand comic, CLiNT Magazine.
You can hear the audio here until Wednesday, but here are the key parts in transcript:
The director of Kick-Ass, Matthew Vaughn, and I are doing another thing called Superior next year too, it's a big kind of family movie.

We're going to be releasing the names [of CLiNT] contributors gradually… We've got Jonathan Ross writing a vampire strip… We've got Jimmy Carr involved now…
For Americans less familiar with Jimmy Carr, he's a very successful smooth, dead pan gag merchant in the UK with a penchant for pushing the edges of taste. A perfect choice for CLiNT it seems… here's a quick clip.
Now it is true that Mark Millar has a reputation for embellishment. He is a writer after all. Indeed, on occasion, he's been accused of creating publicity by whipping it up out of thin air? But this is the kind of publicity that's a little too high profile to get away with it. And Vaughn is a friend and colleague…
Thanks for Millarworld for the tip-off.
---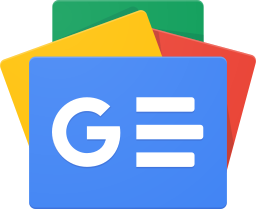 Stay up-to-date and support the site by following Bleeding Cool on Google News today!