A brand new featurette just released by Warner Bros. Pictures upcoming superhero release Shazam highlights the pure of heart orphan Billy Batson, who eventually gets imbued with the power of a wizard.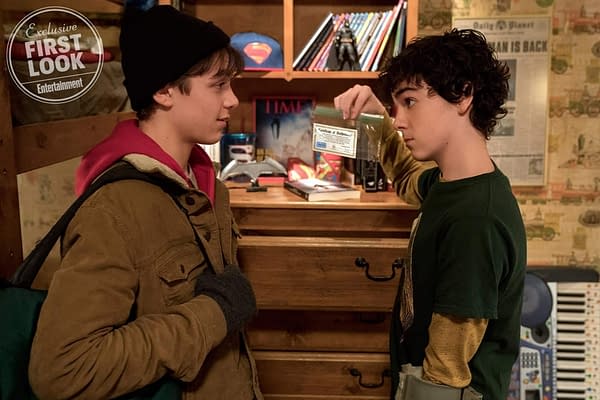 The new featurette has both Asher Angel (who plays young Billy Batson) and Zachary Levi (who plays Shazam-afied Billy) talking about just what it is that makes Billy so special:
We all have a superhero inside us, it just takes a bit of magic to bring it out. In Billy Batson's case, by shouting out one word—SHAZAM!—this streetwise 14-year-old foster kid can turn into the adult Super Hero Shazam, courtesy of an ancient wizard. Still a kid at heart—inside a ripped, godlike body—Shazam revels in this adult version of himself by doing what any teen would do with superpowers: have fun with them! Can he fly? Does he have X-ray vision? Can he shoot lightning out of his hands? Can he skip his social studies test? Shazam sets out to test the limits of his abilities with the joyful recklessness of a child. But he'll need to master these powers quickly in order to fight the deadly forces of evil controlled by Dr. Thaddeus Sivana.
Also, as it turns out, the mysterious thing fellow reporters were on the WB lot to experience over the weekend was actually around 20 minutes of footage from the film. ComicBook.com wrote a bit about what they saw (without true spoilers, obviously), and you can read about that here.
Shazam is directed by David F. Sandberg and is set to hit theaters on April 5th 2019.
Enjoyed this article? Share it!