Michael Palin Becomes First Monty Python to Receive Knighthood
Yes yes, we can now officially say that Michael Palin will be an *actual* Knight who says Ni.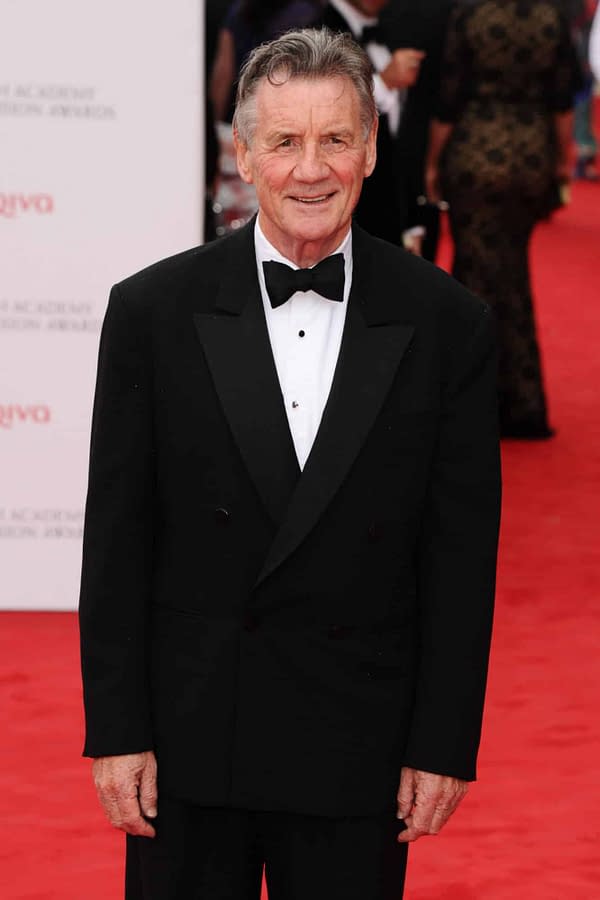 Palin becomes the first member of the British comedy troupe Monty Python to receive the honor of (substantive rather than honorary) Knighthood from Her Royal Majesty Queen Elizabeth II during the New Years Honors investitures.
Of the honor, Palin quipped:
"I have been a knight before, in Python films. I have been several knights, including Sir Galahad. I don't think it will (sink in) until I see the envelopes addressing me as Sir Michael Palin."
This year's class of the tapped which also includes model Twiggy who will be receiving a Damehood, Downton Abbey's Jim Carter (who plays Mr Carson), 5-time Oscar nominated filmmaker Christopher Nolan (The Dark Knight, Inception, Dunkirk), author Philip Pullman (creator of the Dark Materials trilogy), and cricket captain Alistair Cook (not the host of Masterpiece Theatre, BTW).
Margaret Atwood, author of "The Handmaid's Tale" will be joining the elite Companions of Honour.
There will also be numerous other honors bestowed, like the Order of the British Empire, which will be awarded to a team of divers who risked their lives to save the trapped football team from a cave in Thailand during the summer: Joshua Bratchley, Lance Corporal Connor Roe, Vernon Unsworth, and four other divers who made the rescue possible. Richard Stanton and John Volanthen, who were the first to reach the stranded children and their coach, have been awarded the George Medal, while Christopher Jewell and Jason Mallinson received the Queen's Gallantry Medal.
Also being recognized are a team of upwards of 43 people (medics, police officers, and other first responders) for their heroic actions during the terror attacks in Manchester and London in 2017.
You can read more about the honorees over on BBC.