Michelle Rodriguez on Board for Return of Letty in 'Fast & Furious 9', Female Writer Being Hired
The ninth installment in the Fast & Furious franchise has reportedly hired a female writer following calls for the series to "show some love" to women in the films from star Michelle Rodriguez.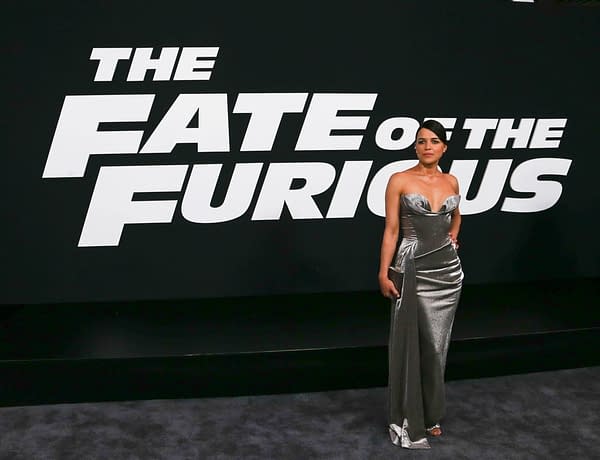 According to Bloomberg, Rodriguez is on board to return as character Letty Ortiz with a reported female addition to the writer's team.
That said, there is no indication of the hiring having taken place, only that an agreement for a female writer to join the production had been secured.
We'll of course let you know what we hear about this news, and if / when a female writer is added.
Fast & Furious 9 currently has a release date of May 22nd, 2020.