Posted in: Movies | Tagged: e4, gossip girl, josh schwartz, misfits, tv
---
Misfits To Be Remade In The USA By Gossip Girl's Joss Schwartz Bleeding Cool ran the very first details about a then-upcoming TV series called Misfits .
We ran the very first review of the show, labelling it X-Men Meets Trainspotting.
And I labelled the programme the most successful portrayal of the super powered on the screen, big or small.
The show is about to start its third series in the UK, while two seasons are available in the US on Hulu. And the fanbase has been building. So much that the inevitable has happened.
The American remake. From Gossip Girl showrunner Josh Schwartz. Through the Fake Empire, production company run by Schwartz runs with his partner Stephanie Savage.
New York Magazine describes the show revolving around "a group of working-class teens who find themselves endowed with superpowers following an electrical storm", except of course they're not working class, they are mostly underclass now. Which is why the power fantasy element is just so powerful, empowering the dispossessed.
And show creator and UK showrunner with a superhero surname, Howard Overman, will write the adaptation with Schwartz. And they are writing the show together on spec, to then try and tell it in to networks.
Networks. Terrestrial networks.
Odds are they may have to turn quite a lot down in the US then. No "I'll kick you so hard in the cunt, your mum'll feel it" then. And that infamous sex scene from the first series wil probably play out very differently.
I know it's possible for American remakes to be very good. The Office for example. But that is a changed beast.
So. Please. Do yourself a favour, Before the American remake gets out there, familiarise yourself with the original version.
Here in the US, here in the UK.
Now.
---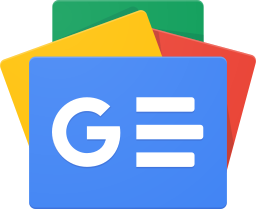 Stay up-to-date and support the site by following Bleeding Cool on Google News today!