Now that we have some footage from Mission: Impossible Fallout, it's time to get some new images from the upcoming movie. We have a lot of returning characters, but we also have a fair bit of new characters joining the cast. Collider has posted a new image of one of those new characters as played by The Crown's Vanessa Kirby.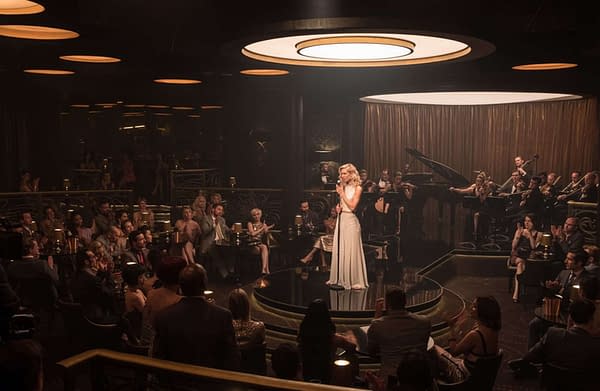 Collider spoke to director Christopher McQuarrie last year, and he gave some hints about who the actress is playing — but nothing definitive.
"The way the movie tends to come together, there's a pretty good idea what the story is and what the screenplay is. And we hire actors with an idea of where their character is going. But what Tom and I like to do is work with the actor and on the set start to say, "Well, I'm feeling more of this from you." For example, Vanessa Kirby's character in the story started as one thing, and during our conversations, not even rehearsals, but costume fittings and props and things like that we started to play with is your character this – is this a good character or is this a bad character? Is it a character we like to see being bad, or is it a character we want to see get her comeuppance? And we played with all these different shades of the character until we found just who she was. And then on the first day we shot with her, that all proved to be wrong. And Vanessa just found this beautiful tone that she played with Tom. And now I know how to write the rest of the movie."
At the moment, we don't know what role Kirby is going to play, but the image looks like something straight out of a James Bond movie. McQuarrie did something really interesting with Rebecca Ferguson's character in the last movie, so we could see something really interesting for Kirby's new character as well.
Summary: Ethan Hunt and his IMF team, along with some familiar allies, race against time after a mission gone wrong.
Mission: Impossible Fallout, directed by Christoper McQuarrie, stars Tom Cruise, Simon Pegg, Rebecca Ferguson, Henry Cavill, Vanessa Kirby, Alec Baldwin, and Angela Bassett. It will be released on July 27th.
Enjoyed this article? Share it!