Mondo Music Release Of The Week: Mission Impossible 2
Mondo releases new vinyl special editions every single Wednesday. They are the ultimate edition of whatever they put out, featuring extensive liner notes, brand-new commissioned artwork, and always have a limited-edition size. The vinyl itself is usually colored or a photo disc, as well. It's like the Criterion Collection of movie and gaming soundtracks. This week sees the release of the soundtrack to the second big-screen Ethan Hunt adventure Mission Impossible 2. Done by Hans Zimmer, this is one of the better scores in the MI canon, and will now get the Mondo treatment. Check out the cover and disc art below.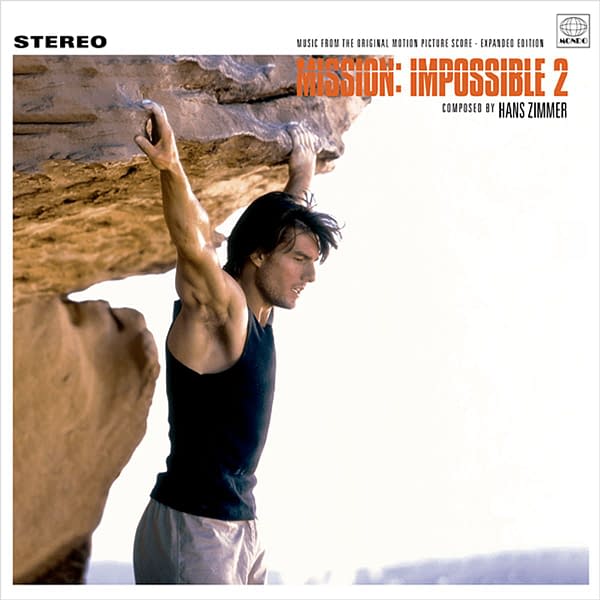 Mondo Mission Impossible 2 Soundtrack
"Good Morning, Ethan…
This week, your mission (should you choose to accept it) is to help us celebrate the twentieth anniversary of MISSION: IMPOSSIBLE 2. The dark horse (or black sheep depending on how you feel) of the franchise, M:I 2 is often parodied for its hyper-stylization and turn-of-the-millennium aesthetics, but it is essential for several reasons. Not only did it set the template for the series to be filmmaker focused, but it's also scored by one of the most prolific and influential composers of our time, Hans Zimmer. We are super excited to present Hans Zimmer's complete, expanded, and remastered score for the film – not only for the first time on vinyl but for the first time EVER."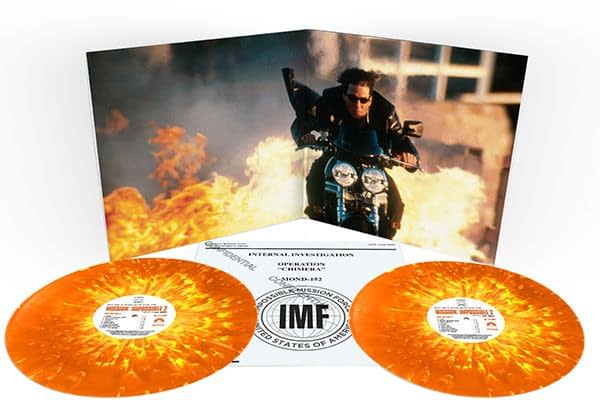 As with all Mondo music releases, this one will go on sale Wednesday at Noon CST on the Mondo webstore. Mission Impossible 2 might be this week's release. They also have a ton of other vinyl soundtracks up for sale, including both the Avengers: Infinity War and Avengers: Endgame scores and the score for this years Blumhouse revamp of The Invisible Man. These releases tend to sell out, so if you're interested best not be late and get your order in fast, so you don't miss it.