David Arquette Stars In Adult Industry Film Mope, Watch The Trailer
Mope is a new film starring former WCW World Heavyweight Champion David Arquette as a director working in the adult film industry. The film is directed by Lucas Heyne and will release on VOD streaming and On Demand release on June 16th. This is also based on a true story, and if the below trailer is any indication, co-stars Nathan Stewart-Jarrett and Kelly Sry are going to take us on a wild journey. Check out the Mope trailer below.
Mope Synopsis and Poster
"In the multibillion-dollar world of pornography, the term mope refers to a low-level, wannabe porn actor. They're the lowest of the low, hanging around sets and taking on menial jobs with aspirations of becoming huge stars. In this tragic true story, Stephen Clancy Hill and Herbert Wong, respectively known by their porn alter egos Steve Driver and Tom Dong, were two such mopes—real-life best friends attempting to live the impossible dream, but the blurred line between reality and delusion ultimately sent them both tumbling down a path of horrific destruction."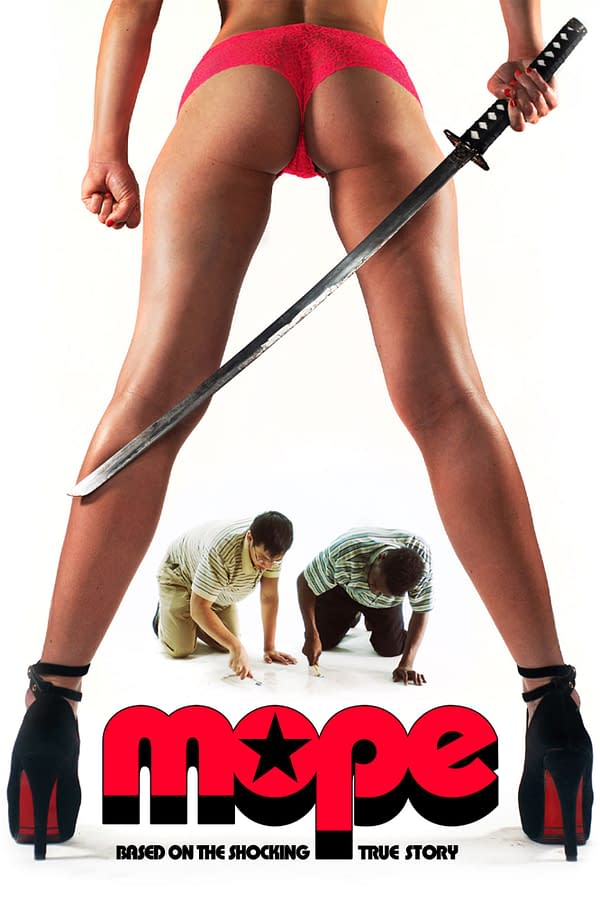 Quiver Distribution might have another small breakout here. This past weekend saw them score with the home invasion thriller Becky, and they look to continue that momentum with Mope. When I clicked on the trailer, I did not expect to see what could be a deeply affecting film about the lengths people will go to achieve even the smallest of fame, but here we are. The film was well-reviewed coming out of Sundance and was going to get a theatrical run, but with everything going on right now and theaters still shut down, Mope will instead go straight to digital. Look for it on your preferred VOD streaming service next week.