More Ninjak Pieces Fall Into Place As Derek Theler Joins Cast And First Image Is Released
Things are starting to come together on the Ninjak project… Valiant has released the first look at the suit… mind you its from the back of the head, but we get the idea. This came out with the publishers plans for the New York Comic Con. Valiant Entertainment, the most acclaimed publisher in comics today, and Bat in the Sun Productions, the team behind the YouTube sensation Super Power Beat Down, join forces for a feature-length live-action series! Join directors Aaron & Sean Schoenke, stars Michael Rowe (CW's Arrow/Flash), Jason David Frank (Power Rangers), Derek Theler (Baby Daddy), Valiant's top executives and more for a first look at footage from the top-secret project! Exclusive giveaway and signing to follow!!

Guests: Michael Rowe, Jason David Frank, John Morrison, Derek Theler, Chantelle Barry, Aaron & Sean Schoenke, Josh Johns, Dinesh Shamdasani, and Special Guests!
That confirms the names we talked about in the past: Michael Rowe who played Deadshot on Arrow, Jason David Frank who was the Green Power Ranger and wrestler John Morrison. What about the rest of the names? Lets start with Derek Theler from Free Form's Baby Daddy. He recently showed up on Rowe's instagram feed. The guy is 6'5" and was on Marvel's shortlist for Captain America before they decided on Chris Evans. My sources point out that he seems like a dead ringer for X-O Manowar….
The other gentleman is Kevin Porter, who regularly plays Batman for Bat In The Sun productions. No word yet on who he might be playing.
Another name on that list is Chantelle Barry… the Australian singer / actress who was in Couples Retreat and is also someone with an interesting Instagram feed that includes some clues on who she might be playing.
Long red hair and Ninjak comics says the deadly assassin Roku to me. Trained by the Order of the Undead Monk, Roku is one of the most lethal clandestine operatives in the world. She has psychokinetic hair that is extraordinarily strong, razor sharp and capable of generating intense heat and flames. You can't do a good Ninjak story without one of his top villains.
Aaron & Sean Schoenke are the directors and Dinesh Shamdasani of course is the CEO & CCO of Valiant while Josh Johns is the Associate Director of Digital Media and Development.
Not listed in the above release, but someone who is also getting a care package of Valiant comics is actress Nicola Posener from the Mythica series of movies. She included the hashtags: #SecretProject and #NYComicCon. ---
---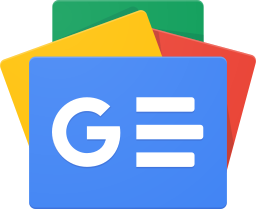 Stay up-to-date and support the site by following Bleeding Cool on Google News today!