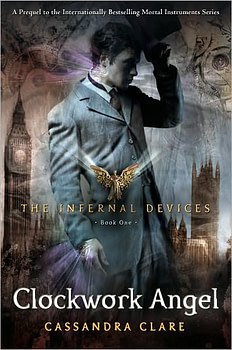 Jessy Williams writes for Bleeding Cool
The Mortal Instruments: City of Bones hasn't even been released yet and, according to THR there are already early plans for a prequel film, The Infernal Devices.
It will be based on the best-selling book series written by Cassandra Clare, another set of stories aimed at a teenage girl audience. Apparently Clare has a loyal set of followers, though probably not as many as The Hunger Games' Suzanne Collins or Twilight's Stephenie Meyer. Definitely not as many as JK Rowling.
Set in Victorian England, the story of Infernal Devices follows Shadowhunter Clary Fray as she goes on a journey of self discovery – of course – and a quest to save her mum from vampires, demons, werewolves and the like.
It seems to me that this hasty plan for a prequel could be a product of over-confidence. However, we've all seen the success that can come from fantasy novel adaptations and perhaps it is a good idea to plan ahead.
Infernal Devices definitely sounds like it fits in to the market, the steampunk stylings could tap into another audience, and it doesn't appear that the fantasy novel-to-film genre has died its death just yet.