Posted in: Movies | Tagged: 20th century fox, bryan singer, film, movie
---
Moving Day: Bryan Singer's Production Company Moving out of the Fox Lot
The day kept on getting longer for Bryan Singer. News had previously emerged earlier today that 20th Century Fox had fired Singer from his role as director of the band Queen's biopic, Bohemian Rhapsody. Now Hollywood Reporter has learned that Singers production company Bad Hat Harry has been rapidly vacating it's offices which it had been occupying on the 20th Century Fox lot. Singer had been enjoying a long-term relationship with Fox with a multi-year first-look deal which had expired in October but Fox had declined to renew. Bad Hat Harry had produced five feature films (X-Men, X2, X-Men: First Class, X-Man: Days of Future Past, and X-Men: Apocalypse ) and two television series (House and The Gifted) with Fox, not including the now stalled Queen film.
X-Men: Dark Phoenix is also a Bad Hat Harry production, and its principal photography had previously completed in October. It's director is Simon Kinberg, so Singer's departure from Fox might not impact it. However if this current turmoil has expanded from Singer personally to all of Bad Hat, then it will put some questionmarks around how it may proceed.
Singer has been reportedly been absent from his own production on and off over the past several months. When production was to resume after the Thanksgiving holiday, he didn't reappear. The project was frozen by Fox on December 1st when Singer again failed to show up to work. It'd been surmised and then confirmed by Singer that he had been taking extended time away to take care of one his parents. He has since made a statement:
I wanted nothing more than to be able to finish this project and help honor the legacy of Freddie Mercury and Queen, but Fox would not permit me to do so because I needed to temporarily put my health, and the health of my loved ones, first.
From there came the news of company staff packing up the company and moving it from the Fox premises.
We will keep tabs on the story as it continues to develop.
---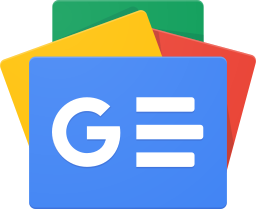 Stay up-to-date and support the site by following Bleeding Cool on Google News today!