'Mulan': Why Li Shang is Not in the Live Action Remake
Mulan opens in less than a month, and producer on the film Jason Reed is out and about doing press for the film. In a recent chat with Collider, he opened up about why fan-favorite Li Shang is nowhere to be found in the film. Turns out, they kinda split his character into two new ones for this version of Mulan. He talks about the #MeToo time we are living in and how that also informed how they approached the story: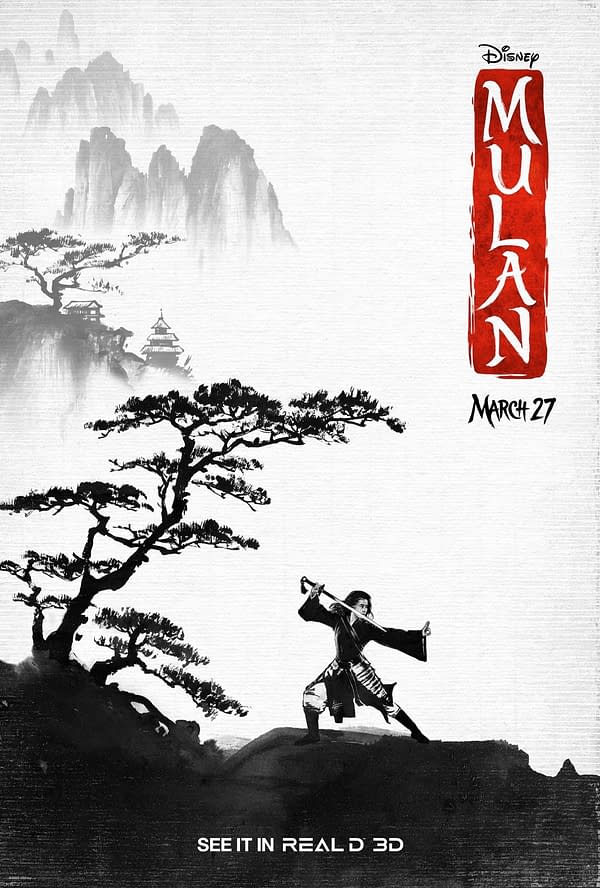 "We split Li Shang into two characters. One became Commander Tung (Donnie Yen) who serves as her surrogate father and mentor in the course of the movie. The other is Honghui (Yoson An) who is [Mulan's] equal in the squad," he began. "I think particularly in the time of the #MeToo movement, having a commanding officer that is also the sexual love interest was very uncomfortable and we didn't think it was appropriate."
Oof, I can see that answer not going over too well with fans. Not only is Shang not in Mulan, we already also know that Mushu is also absent from the new film as well. All that being said, the film still looks pretty good.
Mulan, directed by Niki Caro, stars Liu Yifei, Donnie Yen, Jet Li, Utkarsh Ambudkar, Yoson An, Xana Tang, Jason Scott Lee, and Ron Yuan. It will be released on March 27th, 2020.
First seen on Collider