"My Hero Academia: Heroes Rising" Release Date Announced
My Hero Academia has become one of the most popular anime titles in recent years, with countless fans of all ages witnessing the story of young heroes in training.
The manga has spawned several anime seasons, merchandise and now two films, with the most recent being titled My Hero Academia: Heroes Rising. After the massive success of the first film of the franchise, another follow-up seemed inevitable, and now we have an official release date for the highly anticipated anime film — February 26.
Advanced ticket sales for My Hero Academia: Heroes Rising will begin starting on January 31, with over 1,000 theatres slated to release the film for US audiences. The film itself has been confirmed to have both a Japanese and English dub, so fans who have their preferences (and anime fans always do) this means you can choose which language you prefer to experience the anime film.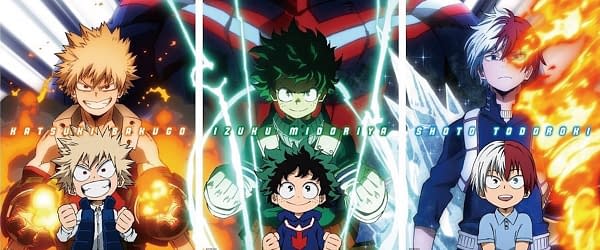 While not much information has been divulged about the film, Funimation did share a short description of the My Hero Academia movie:
Class 1-A visits Nabu Island where they finally get to do some real hero work. The place is so peaceful that it's more like a vacation … until they're attacked by a villain with an unfathomable Quirk! His power is eerily familiar, and it looks like Shigaraki had a hand in the plan. But with All Might retired and citizens' lives on the line, there's no time for questions. Deku and his friends are the next generation of heroes, and they're the island's only hope.
The film was released in Japan last month, already making a substantial amount of money, and the last film (My Hero Academia: Two Heroes) went on to make close to $6 million from US audiences, so we can only assume that the MHA fanbase will continue to show up for the stories of these beloved characters.
Check out Funimation for more on the upcoming film and let us know your thoughts below!