Naomi Ackie Talks Getting Offered a Role in "Star Wars: The Rise of Skywalker"
Despite the fact that Star Wars: The Rise of Skywalker is the last entry in the series [in its current form] that doesn't mean we're not getting some new faces. One of those new faces is Naomie Ackie who plays the Resistance fight Jannah. Ackie has become the second black woman to have any sort of significant role in a Star Wars movie with the first going to Thandie Newton in Solo: A Star Wars Story. For Ackie it was a very out of body experience because she never saw it coming and it seemed so unlike anything that had ever happened to her before as she told The Hollywood Reporter.
"When Star Wars came along, it felt so outside my remit because I've never seen anyone who looked like me," says Ackie. "We're not just talking about color — we're talking about a woman who has thick thighs, things that you don't necessarily see in these action movies."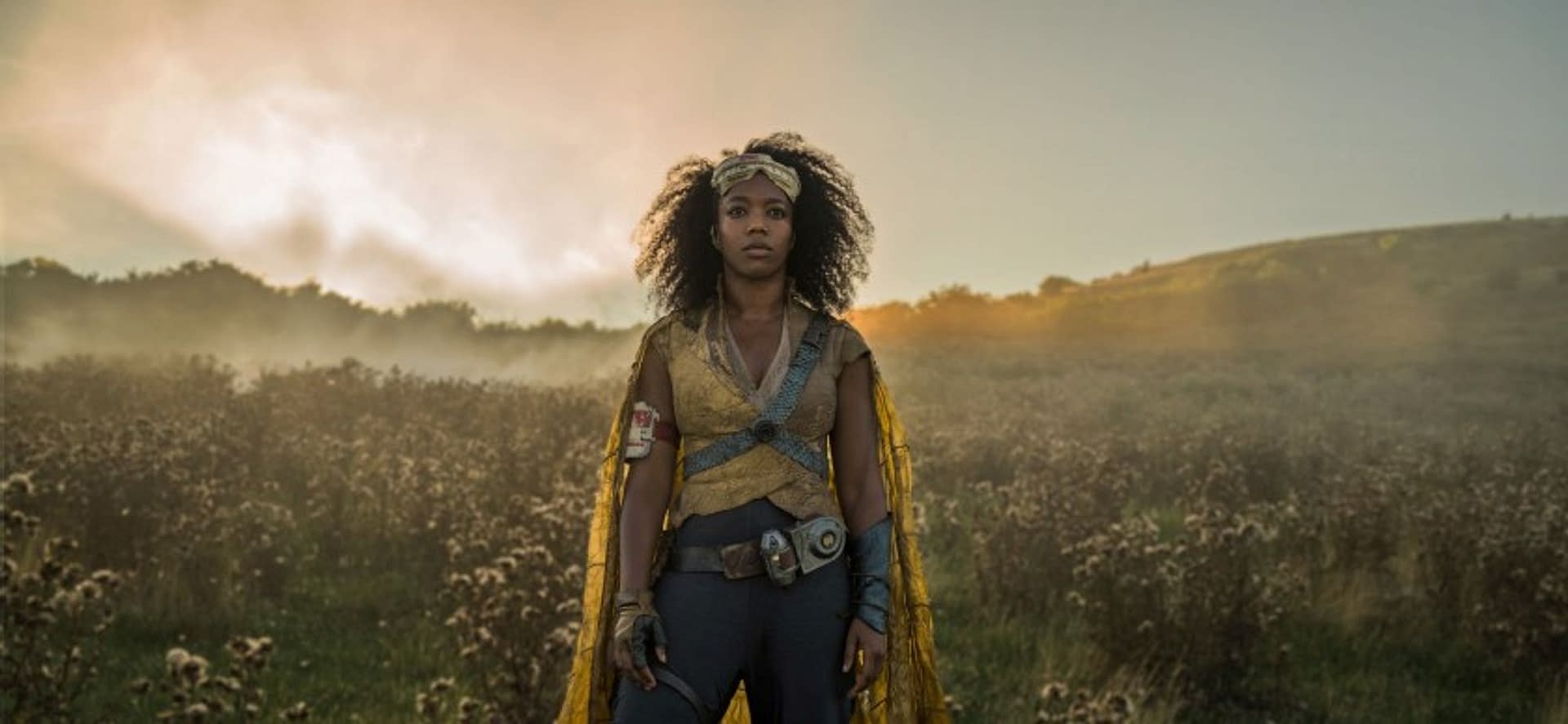 The conversation about representation in massive franchises like Star Wars is an ongoing one. A massive company like Disney isn't making a diversity push because they want to do the right thing. They have seen that a push for diversity tends to make their bottom line stronger and that's why they are doing it. Their intentions are likely bad but that doesn't change the possible impact. If a young black woman with a figure like Ackie's sees her on-screen as Jannah and that makes an impact then we can't disregard that just because it originally came from a bad place.
Star Wars: The Rise of Skywalker, directed by J.J. Abrams, stars Daisy Ridley, Adam Driver, John Boyega, Oscar Isaac, Lupita Nyong'o, Domhnall Gleeson, Kelly Marie Tran, Joonas Suotamo, Naomi Ackie, Richard E. Grant, Keri Russell, Mark Hamill, Anthony Daniels, and Billy Dee Williams.
It will be flying into theaters on December 20th, 2019.