Nerd Food: Natty Boh's Crab Shack Shandy
Let me fill you in on a secret (that I think everyone knows): I love National Bohemian Beer. I have Mr. Boh — the winking mascot — tattooed on my arm.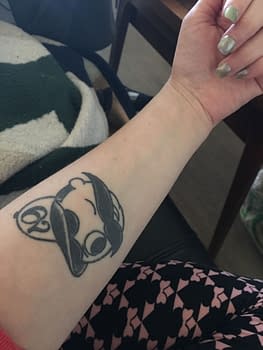 So when Pabst Blue Ribbon, the parent company of National Bohemian, released a new Natty Boh flavor, I knew what I had to do! This is the first time Boh has gotten a new flavor in 30 years, and that is reason enough to celebrate. Brand Manager C-Mo Molloy was kind enough to answer a few questions about the new brew.
Bleeding Cool: What was the inspiration behind this new beer?
C-Mo Molloy: The inspiration for Crab Shack Shandy is the food, fun, water, and sun of the Bay lifestyle that's best shared with family and friends. This beer is meant to emulate summer and the laid back, 'pleasant-living' attitude of more leisurely days throughout the Chesapeake.
BC: This is the first new beer for Natty Boh in 30 years! Do you have plans to expand the Boh empire with other new beers?
CM: The most important thing about Crab Shack Shandy is that it's an authentic step in the right direction with our brand innovation. A traditional shandy (beer mixed with lemonade) is something that our loyal fans were already making with regular Natty Boh on their own, so this new brew pays homage to that refreshingly bright and citrusy summertime favorite. With Crab Shack Shandy being our first new beer in 30 years, we're focused on getting it right and ensuring that we provide the highest quality beer to our fans and newcomers to the brand. Any new future offerings would have to have a similar authentic connection to our rich history, community, and lifestyle to be considered.
BC: What is the one thing people should know about National Bohemian, if they've never heard of it?
CM: Drinking National Bohemian beer takes people to the 'land of pleasant living', aka their happy place. It's a beer that is crisp, refreshing, easy-to-drink and packs a lot of personality. Just like our one-eyed, mustachioed mascot Mr. Boh — it'll have you saying "Oh Boy! What a Beer!"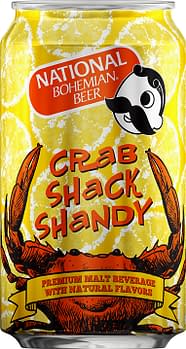 Now for the real test: finding it and tasting it. I went to a few local liquor stores looking for it, and I found it after some searching.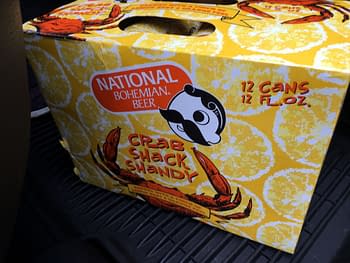 The case set me back $16, which is slightly higher than regular Boh.
Finally, for my birthay, I got to try the new Boh. And you know what? It's good! It's a crisp beer with a nice orange taste. This is the perfect summer beer — one you should drink while lounging at the pool, watching a baseball game, or having a summer bonfire with your friends. I sincerely hope this is the start of a wonderful, pleasant living trend!
---
---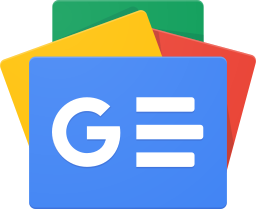 Stay up-to-date and support the site by following Bleeding Cool on Google News today!