Hilary Swank vs Robots in Netflix Sci-Fi Thriller 'I Am Mother' [TRAILER]
In the Netflix sci-fi thriller I Am Mother, not everything is at it seems when a robot raises a child away from the outside world. And then stranger (and Oscar winner) Hilary Swank stumbles inside.
The film takes place in a dystopian future where a robot, "Mother" (voiced by Rose Byrne) raises a woman, "Daughter" (Clara Rugaard) and teach her the ways of the world, humanity and an opportunity to provide a new start to repopulate the earth.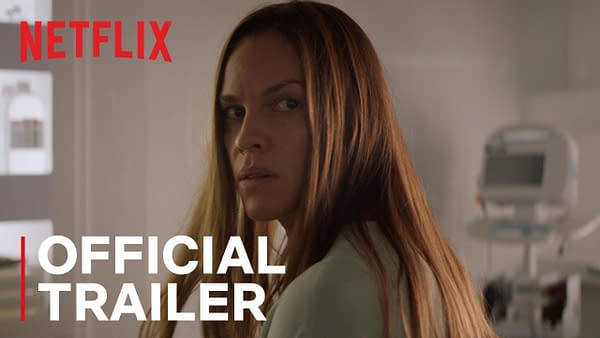 Their world shatters when the mysterious stranger (Swank) enters their isolated bunker and blames Mother and her kind are responsible for culling humanity to near extinction.
A teenage girl (Clara Rugaard) is raised underground by a robot Mother (Rose Byrne) designed to repopulate the earth following an extinction event. The inexplicable arrival of a blood-drenched woman (Swank) threatens this bond, calling into question everything the girl was told about the outside world.
"Mother's not what you think," Daughter says. "She's taken care of me my whole life."
"You haven't seen what they've done," the stranger replies.
While Mother tries to convince Daughter she's not like the rest of her kind, there may be more to the stranger's story than meets the eye. As tensions mount, Daughter will have to discover the truth about the outside on her own.
Let's hope the film answers what caused the war between humanity an artificial intelligence and the answers are not vague.
I Am Mother is directed by Grant Sputore and written by Michael Lloyd Green and hits Netflix June 7.