Melissa McCarthy, Octavia Spencer May Gain Superpowers in Netflix's 'Thunder Force'
Melissa McCarthy and Octavia Spencer are in talks to star in the Netflix film, Thunder Force, where they could play two women who gain superpowers with presumably hilarious results.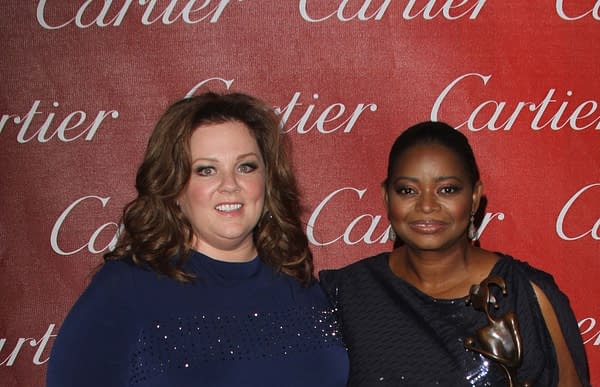 Thunder Force will be written, produced and directed by McCarthy's husband, Ben Falcone. Joining him on producing are Marc Platt and McCarthy. No details of the plot were released, according to Deadline Hollywood.
McCarthy and Spencer are enjoying considerable success as of late with McCarthy's Oscar nominations in Can You Ever Forgive Me (2018) and Bridesmaids (2011). Spencer was the executive producer for 2019 Best Picture winner The Green Book, won an Oscar for The Help (2011) and received other acting nominations for The Shape of Water (2017) and Hidden Figures (2016).
McCarthy stars in Falcone's upcoming action-comedy Superintelligence for Warner Bros and New Line slated for Dec. 20th, 2019 release. If finalized, Thunder Force will be the fifth comedy after Superintelligence, Tammy (2014), The Boss (2016), and Life of the Party (2018).
McCarthy co-stars in New Line's mob drama, The Kitchen with Tiffany Haddish and Elizabeth Moss, based on the DC/Vertigo comic series set for release, Aug. 9th, 2019. Spencer can be seen in Luce (2019) on Aug. 2, 2019, NBC's Truth Be Told, and Universal's Ma (2019). on May 31, 2019.