It looks like we have a new production logo for Avengers: Infinity War. Now that the January solicitations are out we know that there is going to be an Avengers: Infinity War. Movie Web got a hold of the cover for that comic and while the image isn't new the logo is.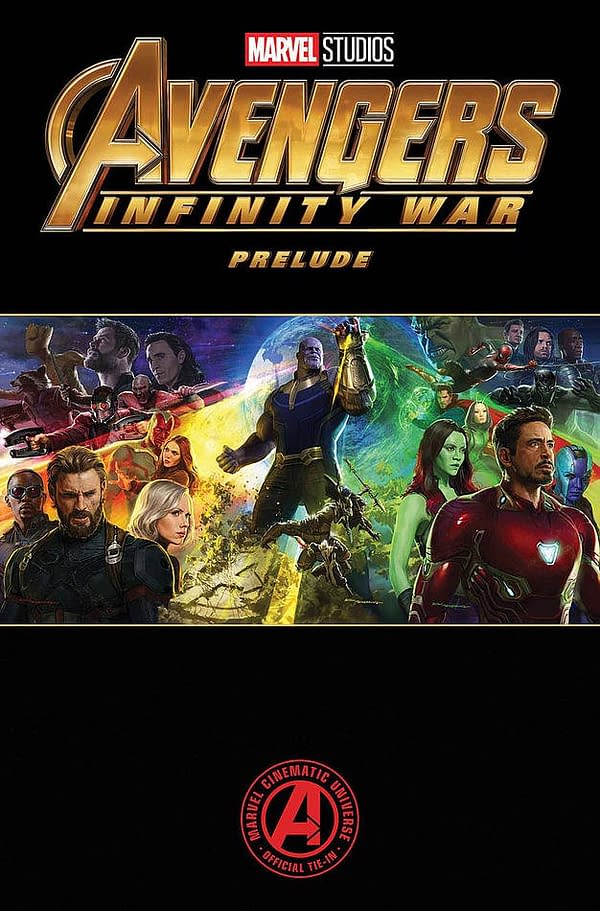 The current logo, or the one previous one, looked like this: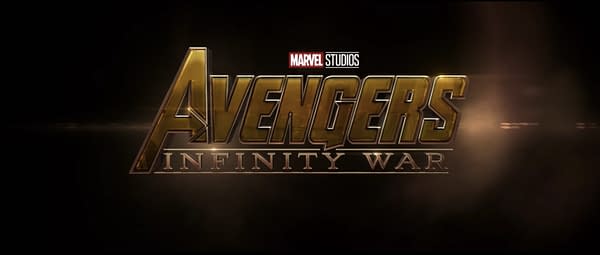 This is the same logo that we saw at events like D23 when the cast assembled. Here's the summary for the first prelude comic. The interesting thing about it is that it doesn't mention Thanos or any sort of threat that would bring the Avengers together.
"When a terrorist puts the Avengers at odds, Captain America and The Winter Soldier go rogue to find him, but Iron Man isn't far behind. Will the Avengers survive the fallout? Then, find out where Captain America, the Falcon and the Black Widow are headed next, because the world needs heroes, whether it wants them or not. And get a sneak peek at Tony Stark's brand-new armor! Get ready for Marvel's The Avengers: Infinity War in part 1 of this special prelude!"
Avengers: Infinity War, directed by Anthony and Joe Russo, stars Robert Downey Jr., Josh Brolin, Mark Ruffalo, Tom Hiddleston, Chris Evans, Chris Hemsworth, Jeremy Renner, Chris Pratt, Elizabeth Olsen, Sebastian Stan, Benedict Cumberbatch, Paul Bettany, Chadwick Boseman, Benedict Wong, Zoe Saldana, Karen Gillan, Vin Diesel, Dave Bautista, Pom Klementieff, Scarlett Johansson, Don Cheadle, Tom Holland, Bradley Cooper, Sean Gunn, and Anthony Mackie. It will be released on May 4th, 2018.
Enjoyed this article? Share it!