New Lord Of The Rings Movies Are Moving Forward
Warner Bros. Discovery and New Line Cinema have struck a deal, and we are getting new films based on The Lord of the Rings.
---
The age of IPs is far from over. There are a lot of movies that changed the cultural landscape, but when it comes to The Lord of the Rings, there really is no denying the impact those films had on culture. Nothing like it had ever been attempted before, and it was a gamble whether or not it would work. If those movies failed, they would have completely destroyed the careers of those involved to the point that there might not have been a recovery. Instead, it changed how we looked at storytelling and filmmaking on the big screen and helped bring the era of the nerds to Hollywood. These books you got made fun of for reading in grade school were winning Academy Awards; it was our time to shine. The Hobbit trilogy couldn't quite live up to the grandeur of The Lord of the Rings, and time has not been kind to those movies. Last year, Prime released The Rings of Power, promising to bring Middle Earth to streaming. However, if you were sad that you wouldn't see Middle Earth in theaters anymore, that isn't the case. In a statement put out during the Warner Bros. Discovery earnings call, it was announced that a new deal was struck with New Line Cinema, and more works from J.R.R. Tolkien are coming to the big screen.
"Following our recent acquisition of Middle-earth Enterprises, we're thrilled to embark on this new collaborative journey with New Line Cinema and Warner Bros. Pictures, bringing the incomparable world of J.R.R. Tolkien back to the big screen in new and exciting ways," Lee Guinchard, CEO of Embracer Group's operative group Freemode, said in a statement today. "We understand how cherished these works are, and working together with our partners at New Line Cinema and Warner Bros. Pictures, we plan to honor the past, look to the future, and adhere to the strongest level of quality and production values."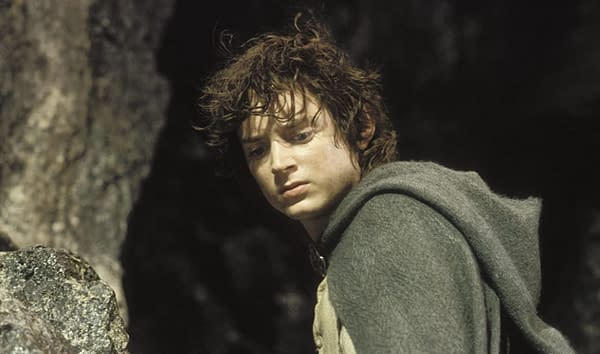 "Twenty years ago, New Line took an unprecedented leap of faith to realize the incredible stories, characters, and world of The Lord of the Rings on the big screen. The result was a landmark series of films that have been embraced by generations of fans," Warner Bros Pictures Group co-chairs and CEOs Michael De Luca and Pam Abdy said. "But for all the scope and detail lovingly packed into the two trilogies, the vast, complex, and dazzling universe dreamed up by J.R.R. Tolkien remains largely unexplored on film. The opportunity to invite fans deeper into the cinematic world of Middle-earth is an honor, and we are excited to partner with Middle-earth Enterprises and Embracer on this adventure."
If you're a little confused about who owns what, Prime owns the TV rights to The Lord of the Rings, not the film rights. It's another one of those messy IP situations that we hope won't get too confusing. We don't have any additional information about these films yet, but Warner Bros. Discovery wants to rebound after the AT&T deal fell apart. It isn't surprising that they are looking at previous works that have worked in the past. When in doubt, return to what made you a collective $6 billion at the box office.