New "No Time To Die" Behind-The-Scenes Featurette Teases Story Details
The fact that No Time To Die exists at all is kind of amazing. After all of the behind-the-scenes issues and going back to the fact that star Daniel Craig once said that he would rather slit his own wrists than do another James Bond movie. Yet here we are and it looks like No Time To Die could be a promising entry in this series. The Craig movies have been very hit or miss with Casino Royale and Skyfall being hailed as classics in the franchise while movies like Quantum of Solace and Spectre falling very short. MGM has released a new behind-the-scenes featurette showing some new behind-the-scenes footage and director Cary Joji Fukunaga addressing some story details including when this movie takes place.
So the big thing we're finding out is that there has been a significant time jump between this movie and Spectre. It turns out that five years have passed and Bond has been in retirement for that entire time. Fukunaga goes on to talk about how Rami Malek's villain is smarter than all of spectre which is going to make for an interesting dynamic. Earlier this month IMAX released a new poster with Bond on his motorcycle.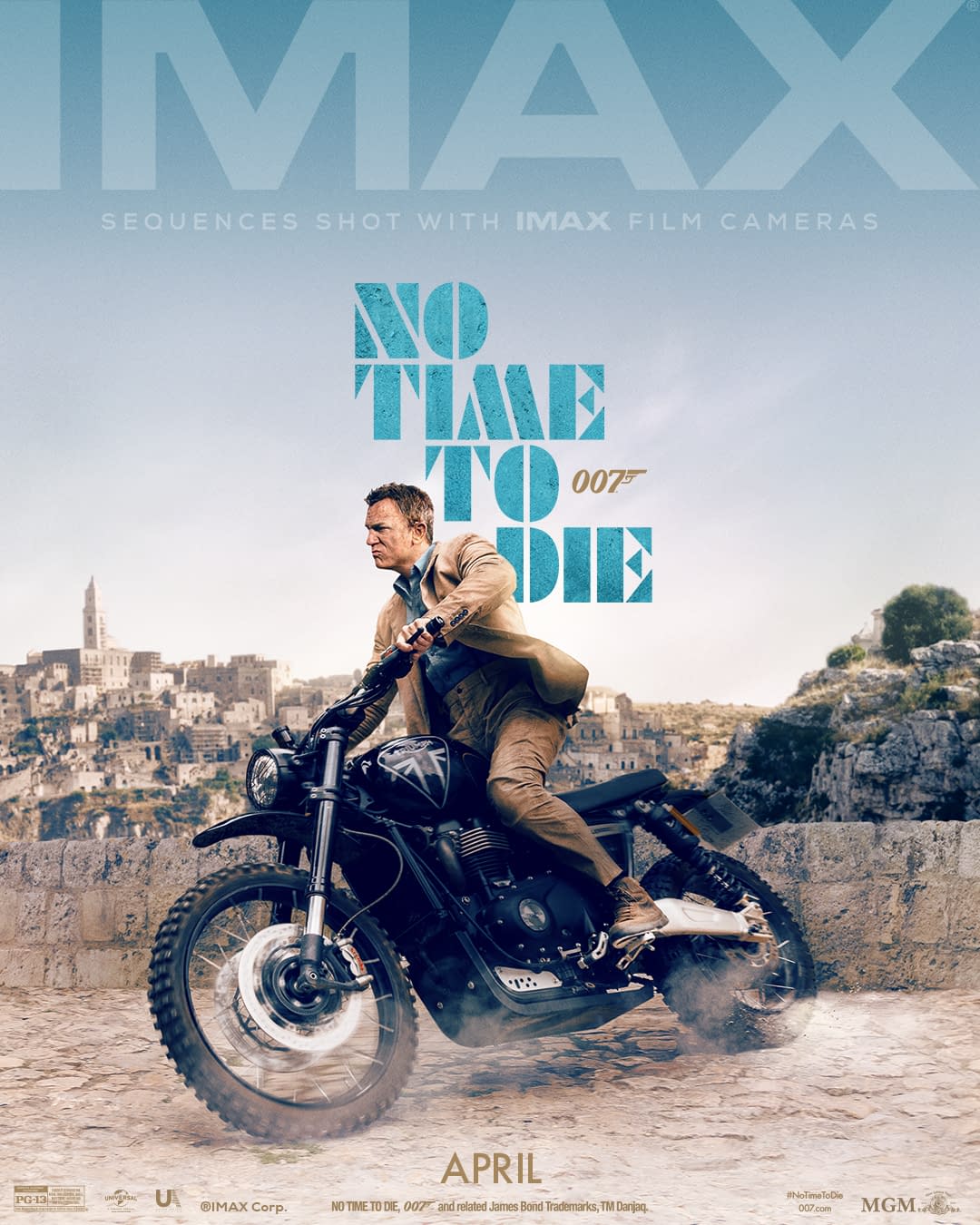 No Time To Die, directed by Cary Joji Fukunaga, stars Daniel Craig, Rami Malek, Ralph Fiennes, Lea Seydoux, Naomie Harris, Ben Whishaw, Rory Kinnear, Jeffrey Wright, Dali Benssalah, Billy Magnussen, Ana De Armas, David Dencik, and Lashana Lynch. It is scheduled to be released on April 8, 2020.